Features to Focus on While Procuring Team Chat Software
Most businesses picked team chat software as their preferred choice. While the software has always existed, demand for it grew as more organizations integrated it into their systems.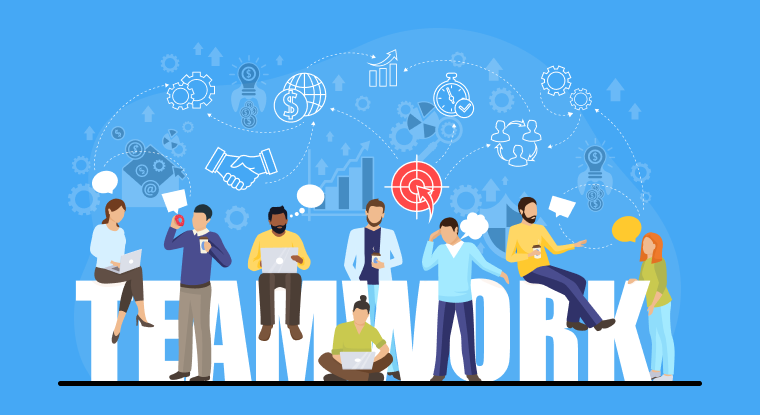 In the following weeks and months after the advent of the pandemic globally, companies began to search for team chat software to help ensure easy, flexible, and effective communication to aid increased productivity and ensure that goals and targets are met.
Although companies depend on effective collaboration strategies to build effective teams and improve teamwork, they also require a reliable tool to quickly disseminate information through audio and video calls, emails, chats, or shared calendars to the necessary people.
The preferred solution chosen by most companies was the team chat software. While it had always been around, the demand for the software rose with many companies integrating it into their system.
What is Team Chat Software?
Typically, team chat software is an application that ensures that teams and individuals are kept informed with information and ideas by facilitating the flow of information.
Different team apps focus on improving efficiency, which helps to ensure that regardless of distance and location, companies can continue to run their operations and activities.
The use of team chat software can be beneficial in many different ways. Mobile apps were used more for small businesses and personal accounts in the past. Still, with the rise of cloud services – specifically Google Drive and Dropbox – it became a convenient way to store and collaborate on files, documents, and other digital assets.
Nowadays, many apps offer comprehensive team collaboration features, organized groups of channels, direct messaging, file-sharing capabilities, etc. The way these apps are organized can affect your team's productivity. It is essential to prioritize the various aspects of a mobile app before thinking about performance. In many cases, an inconsistent team chat app can be frustrating.
With so many team chat software available for purchase, there are basic features that you should consider before procuring the software. Below are some of these features;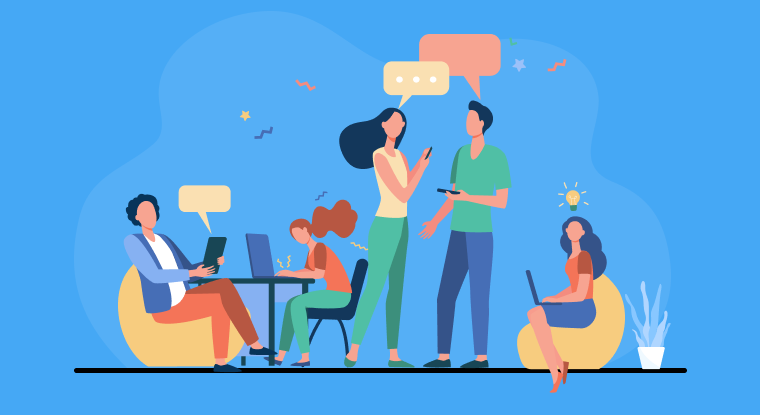 8 Features to Focus On While Procuring Team Chat Software
Channel Management
Channel management allows you to create, rename, and delete channels. Channels are streams of conversations; a great way to keep conversations separate from one another if they are related to different projects or topics.
It is also important to note that the admin can assign members to different channels. This feature is especially useful in keeping all discussions centralized so that all team members can get the correct information.
Mobile Access
This feature in team chat software allows team members access to the same information and discussions on their smartphones or tablets. This ensures better mobility and makes it more accessible, especially when they need to connect with the team while away from their desktops.
Mobile access is a highly beneficial feature as it provides real-time updates to all your interactions, thus making it easier for team members to be connected.
It is also important to note that some chat software has this feature built-in, but some require additional software to work, so make sure you check this out before deciding on a particular software.
Integrations
Integrations allow team members to work with other apps seamlessly. For example, integrating with Google Drive allows users to attach files from the app directly to any Google Drive document, which will then be accessible to editors and commenters.
Integrating airtime enables users to send voice or text messages from the app directly to their phones or mobile devices.
Integrations are essential team chat software because they help teams work productively supported by feasible communication. Integrate Teams.cc with AgileCRM, Asana, Gmail, Google Drive, and over 200 other applications to help streamline your workflow
Private Messaging
The private message is a feature that enables private, one-on-one conversations within the team chat software. It is a feature that allows users to send messages without broadcasting them to everyone in the group and can be encrypted. This feature helps users organize their thoughts and provides instant answers without affecting productivity or distracting others.
The private messaging feature is essential because it allows for privacy between the team when needed, and users can also get instant answers without affecting productivity or distracting others.
Mentions and Tagging
This feature gives the ability for users in the app to mention other users using their first name, the team handle, or a random hashtag.
Usually, this feature gives other users a notification that they have been mentioned in a message. It allows them to quickly jump into the discussion without scrolling through the long list of previous messages.
This team chat software also allows people from different teams to collaborate with just one mention without looking for each other's details and being aware of those not responding.
This feature is essential for teams who work on the same tasks all day long to be able to send a message when need be quick. Users can tag users or groups for later searches, so the ability to see all mentions about the same subject can be much simpler than having to browse through each issue.
Finally, this feature is essential for teams who have multiple people working on a single task, as it will allow them to know who else may be interested in the task at any given time.
Notes Management
While this may not seem like an important feature, it is one of the essential features in all team chat software. The text notes should be searchable, and people should be able to create notes easily.
This feature is essential for teams who want to use the software as their knowledge base without moving all information into a third-party online platform.
Audio Sharing
This feature enables users of team chat software to quickly send an audio message to any channel or user without leaving the current conversation. With this feature, users can send quick audio messages to the channel or chat on which they are currently conversing.
This feature is essential for teams who work with multiple devices like video conferencing, teleconferencing, and collaborating on documents. This allows remote audio from anybody with a single click, reducing the need for round trips.
Real-time Notification
This feature can help save you money and time; you don't need to go back and check whether any messages are waiting on a group channel because all members will receive the notification straight away, regardless of whether they have already left. You can act on any changes or requests in your teamwork quickly and always stay informed.
The lack of this feature (or the delayed notification) is dissatisfactory, especially when you are attending a meeting or talking to someone in the same room and you want a notification that there is something wrong with the chat.
Conclusion
With different team chat software becoming more available, choosing the best software with all the basic features that fit your company's needs is very important. However, teams.cc is a collaboration software that combines the essential features required to suit your company's needs with tools that help to increase productivity. With this software, your company has limitless possibilities to ensure that you can effectively measure, monitor, and achieve your goals faster."
#1
Create unlimited number of public and private channels for an effective team collaboration
#2
Communicate across teams using instant text chat, voice recording, & HD video calling
#3
Share files from local drives and cloud storages with teammates securely
#4
Increase team productivity with mobile access, anytime and anywhere
#5
Find documents, links, specific messages, and more with integrated search
#6
Connect 200+ popular apps to collaborate effortlessly
#7
Personalize messages with reactions, mentions, bulletin points and more
#8
Prioritize information by pinning messages
#9
Unbelievable pricing - the lowest you will ever find
#10
Everything your business needs - 50 apps, 24/5 support and 99.95% uptime
Join the SaaS Revolution
All-in-One Suite of 50 apps

Unbelievable pricing - $14.99/user

24/5 Chat, Phone and Email Support