Guide to Using Team Chat Software
A team chat software plays vital role in enhancing the internal communication in an organization. It is important to find the right tool and use it effectively to meet the collaboration requirements. This article will walk you through the functioning of a team collaboration software.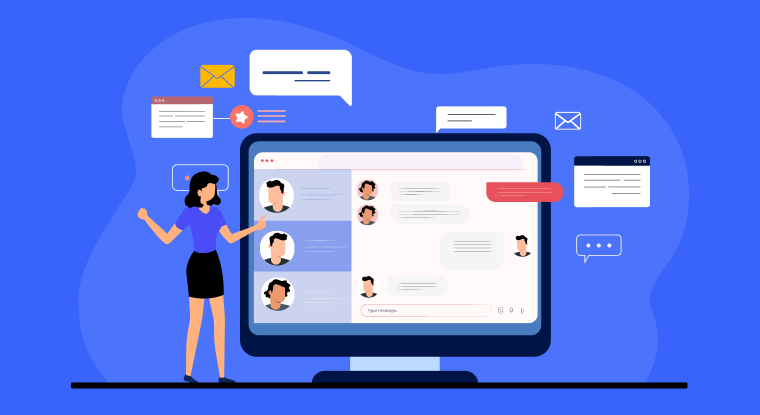 Creating a collaborative working environment is what any business needs to succeed in the fast-paced business environment we live in today. Gone are the days when businesses had to use only email as the primary means of communication. Today, advanced tech tools have made it possible to enjoy real-time interaction with teams within the organization. Instant virtual communication makes it easy for teams to efficiently engage with each other and work toward meeting the company's goals.
This post will guide you through the idea of using team chat software in your company. We will provide you with handy tips to make the most out of the team chat solution you use in your business.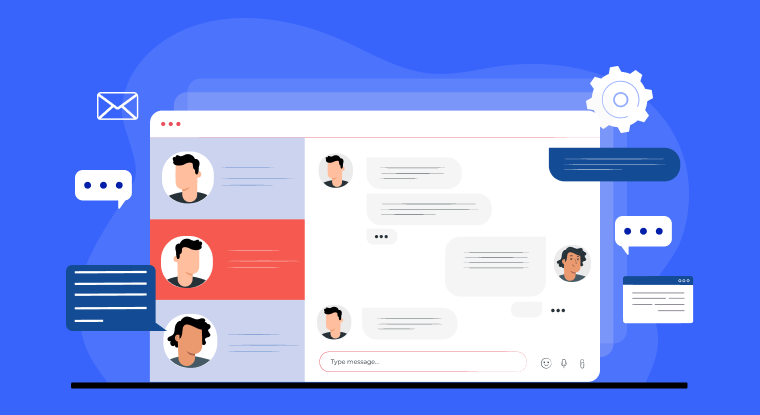 Why Use a Team Chat Software?
Instantly Connect
The number one reason you should use a team chat app in your business is to facilitate instant connection with your employees. Chatting with your employees is a great way of getting instant feedback from them. In addition, you can interact with the entire workforce or simply tag a small group of employees, depending on your chat channels.
It's worth noting that good chat software doesn't just offer a texting option. You can also hop on a video call or share a screen for better engagement. You can choose your preferred way of communicating with your teams by configuring the chat software to suit your needs.
Take Conversations Anywhere
Accessibility and convenience are also the top reasons why using chat tools is important. Of course, you want a tool that allows you to engage with your employees while on the go. Luckily, collaboration software can be accessed from any mobile device with an internet connection. This means you can keep the communication going to ensure there are no delays or interruptions just because you are out of the office.
Reduce Email Clutter
Checking emails for attachments can be tiresome. Usually, this means opening one email after the other to find the necessary attachments you should download. With chat software, this hassle is eliminated since you can easily drag and drop any attachments you want to share. Downloading attachments from your teams or channels is also effortless. With a few clicks, you can move through chats to keep yourself updated on what's going on.
Keep Your Team Focused
A reliable tool will also provide an ideal team communication environment where teams are constantly updated on what they should be doing. Since you get to interact instantly with your employees, you can quickly brief them about the goals and objectives that should be accomplished. In turn, this leads to increased efficiency and productivity.
Features to Look Out for in a Team Chat Software
Apart from confirming the price of a team chat software, you should consider other crucial factors to find the best tool for your business needs.
Native Applications
Digital tools vary considerably, especially since there are different operating systems that devices might be using. Depending on the systems running in your business, you may want to confirm that the team chat software can be used on any device. Your employees should find it easy to download the software and install it on their devices without worrying about compatibility issues.
More Than Just a Chat App
Another thing you should consider is a collaboration tool with more functionality. The software should do more than just chat with your employees. Effective team chat tools take a step further to allow companies to garner deeper insights that will help them boost productivity and engagement. An ideal software should also offer storage space that allows you to store your files safely on the cloud. This can help increase collaboration due to easy access to data.
Task Management Features
Besides chat channels and file sharing, effective chat apps offer task management features. The application you choose should allow your teams to manage their to-do lists and effectively track their progress.
Robust Reporting Features
Report creation can be time-consuming, especially if you have a large team to handle. The best tool to sign up for is one that automates the reporting process. Reliable software should also collect data and provide you with accurate and detailed insights to help you make informed choices.
Teams.cc – All-in-One Team Chat Solution
When choosing a good team chat software, the factors you need to consider might seem like a long list. However, we've simplified the process for you by recommending Teams.cc. This is an all-in-one team chat software that has all the handy features we've talked about.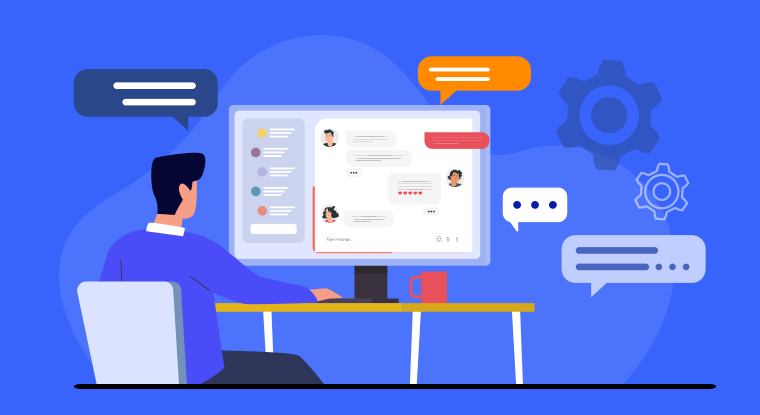 With Teams.cc you can transform how your employees collaborate with secure file-sharing, unlimited team messaging , channel management, powerful productivity tools, and in-app video calling capability. All these features come with an attractive price tag of just $14.99.
If you want a tool that can be easily integrated with other applications, Teams.cc is the right option for you. You can connect your teams to email, CRM, calendar, project management, and helpdesk solutions. Such integration is what your business needs to reduce or avoid context switching. You want a platform that creates a seamless workflow that increases productivity in your organization. What's more, Teams.cc allows you to interact from anywhere since it can be accessed from any device with an internet connection.
Conclusion
Well, there is nothing strange about using team chat software for your collaborative needs in your organization. The only thing you should worry about is knowing how to find the right tool that meets your business demands. Consider the factors mentioned in this post when selecting one. Don't just focus on finding a free tool. Sometimes the free tools you choose don't offer premium features that would benefit your business. Remember to also evaluate the software of your choice before finally paying for the premium features being offered.
#1
Create unlimited number of public and private channels for an effective team collaboration
#2
Communicate across teams using instant text chat, voice recording, & HD video calling
#3
Share files from local drives and cloud storages with teammates securely
#4
Increase team productivity with mobile access, anytime and anywhere
#5
Find documents, links, specific messages, and more with integrated search
#6
Connect 200+ popular apps to collaborate effortlessly
#7
Personalize messages with reactions, mentions, bulletin points and more
#8
Prioritize information by pinning messages
#9
Unbelievable pricing - the lowest you will ever find
#10
Everything your business needs - 50 apps, 24/5 support and 99.95% uptime
Join the SaaS Revolution
All-in-One Suite of 50 apps

Unbelievable pricing - $14.99/user

24/5 Chat, Phone and Email Support