Best Team Chat Software in 2022
Businesses need team chat software now than ever before. This is partly because of the coronavirus pandemic and partly because of the future of jobs. Almost every job role can be conveniently done virtually without physically appearing in offices with digital tools.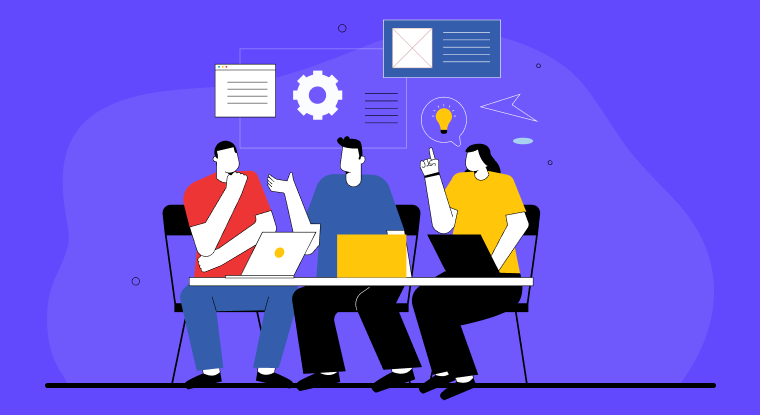 Businesses need team chat software now than ever before. This is partly because of the coronavirus pandemic and partly because of the future of jobs. Almost every job role can be conveniently done virtually without physically appearing in offices with digital tools. Team chat software help teams to collaborate, share documents, video conference and engage with each other effectively. It is the virtual office space of businesses. Since a bulk of the organization's life will be spent on the software, there is a need to get the best software possible. On account of this, we have put together a list of the best team chat software your business can use in 2022. These tools are ranked based on features, affordability, and customer reviews.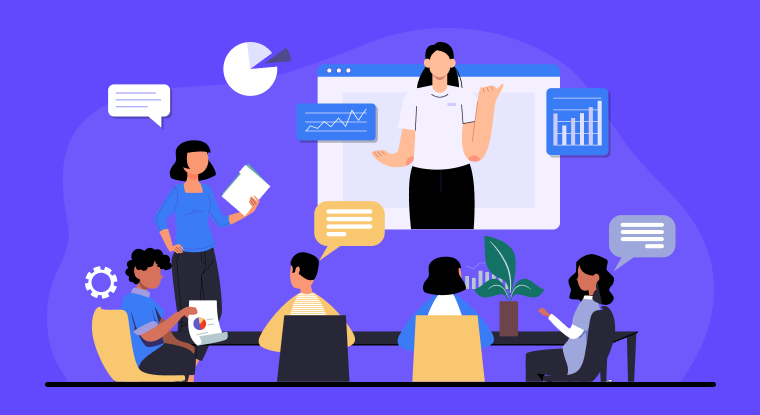 What Makes Great Team Chat Software?
Before we plunge into the software rankings, you need to know what qualifies a team chat software as good and recommended for a business. Hence, we will quickly run through some great team chat tool features.
Conversation Organization:
Since communication is vital to the success of a business, the software must ease communication. Messages should be displayed as simply as possible. Also, since there are tiers in an organization, the software should know who should see what and organize notes appropriately.
Advanced Search Features:
The software should have advanced search features to enable employees to narrow down previous messages. This will eradicate the frustration that comes with having repeated conversations. Also, team members can access information as soon as possible.
Video And Audio Chat Features:
As its primary duty, the software should help you improve communication with audio and video features. Video features will give your employees face-to-face communication and create a virtual office setting.
Easy Navigation:
If the software is challenging to navigate, it will exacerbate frustration in use. Since employees are being introduced to a new business system, the software must be easy-to-use. It should have an excellent interface, easy navigation and control, and without unnecessary clusters.
Enable Collaboration:
The goal is to improve team relationships irrespective of where they are working from. So the software should enable that. Features include document previews, advanced and seamless integration into other applications, click and drag, file sharing, etc.
Best Team Chat Software To Use In 2022
Teams.cc:
A product of 500apps, Teams.cc is a collaborative software solution for businesses. The software is designed to streamline communication among your team members. With features like unlimited team messaging, secure file sharing, channel management, video and audio calling, and other powerful productivity tools, it is no surprise it leads the way as the obvious choice for businesses. Teams offer a scalable solution to file storage and conversation documentation as a cloud-based solution. Its powerful third-party integration creates a seamless workflow with other productivity applications. Despite its top features, Teams is arguably the most affordable product on the market. Designed as a solution for small businesses, the software offers a more excellent value than the price it commands. For $14.99 per month, you can enjoy all the features Teams offer. Our demo is also available, so you can try us out before initiating a subscription plan.
Slack:
Slack is a famous team collaboration platform. Launched in 2013, it has become a leading digital software for businesses requiring a team chat space. It is designed with the user in mind, hence why people love using it. Some of the features of Slack include; conversation channelling, advanced search features, video and audio calls, and thousands of integration with other applications. Its clever UI design makes it rarely feel confusing and difficult to use. However, the price of Slack is its biggest downside. For unlimited team members, pricing starts from$8/user/month.
Google Chat:
A product of the digital behemoth, Google Chat is a team chat app by—I bet you can't guess it right—Google. It was popularly known as google hangout. Some of the software features include conversation rooms, integration into Google's ecosystem of applications, video conferencing, calendar appointment creation, and so on. The limitation of using Google Chat include its overly polished look. You need to go through several clicks before you can perform simple tasks like browsing public rooms and so on. Also, its integration works best with other Google products, hence if you are not an exclusive Google product user, your use of Google chat is limited.
Discord:
When it comes to team chat software, Discord is unique. Initially, the software was developed for gamers to interact. However, it is now online for broader use by businesses. Despite it not being built with specific business features, Discord has one of the best audio features. Discord features include advanced search filters, text channels, voice channels, video chats, file sharing, etc. The main limitation of Discord is that it is not primarily built for businesses. So, there is a shortage of specific business features. Being an outlier on the list, Discord relies on third-party bots for integration into other applications. Discord is free, or almost entirely free. You can access most of the software features without using a credit card.
Mattermost:
Mattermost offers a secure in-house server for all business conversations. Being open-source software, you can download and install the software on your business server free of charge. It is arguably the complete self-hosted Team chat software ever in terms of features. Mattermost features include secure conversations, conversation channels, advanced search functionality, video and audio chats, and so on. Mattermost has a free plan after you've downloaded the software to your server. However, paid plans start at #3.25/user/ month.
#1
Create Unlimited Channels
#2
Uniterrupted Audio and Video Call
#4
Seamless Private Messaging
#5
Access through Multiple Devices
#7
Connection & Collaboration in Real-time
#9
All-in-One Team Collaboration Software
#10
24/5 Support and 99.5% Uptime Guarantee