Transform Your Team Collaboration With Team Chat Software
Team chat software and collaboration tools have become an increasingly popular solution for small and large companies.Explore how an efficient team chat software can trasform the team collaboration for the better.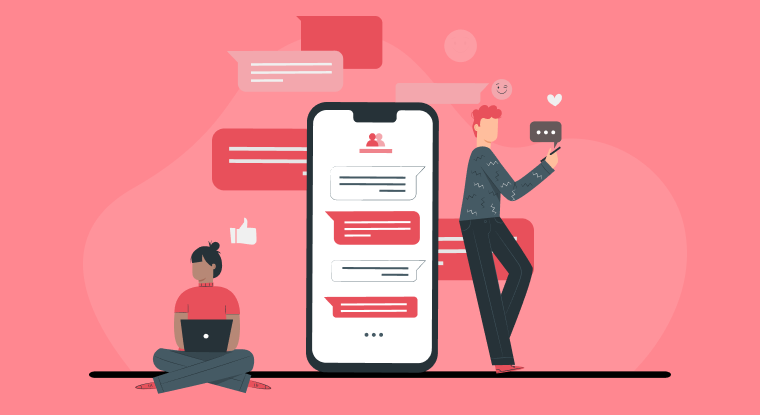 When building an organization of different employees, you must ensure that your staff communicates effectively. Smooth and swift communication will ensure that information and instructions can be transmitted seamlessly. There are various means and channels through which staff members can communicate effectively, but team chat software stands out from the rest of the pack.
Communication media has undergone numerous changes that improved its scaling capabilities. For example, team chat software provides organizations with a simple means to communicate with administrative staff and team members. Some people prefer to refer to it as a business communication tool or channel, but this application is more than just a communication tool. It's powerful enough to connect multiple departments and reach people in other countries.
Recently, team chat apps and collaboration software have become increasingly popular solutions for small and large companies. If you operate a small remote business, this communication tool can hire small staff in different locations and quickly integrate them into an efficient communication channel. In addition, this software solution can also foster collaboration between employees and team members. This article will look at how team chat software can spur cooperation among employees.
Let's begin!
How Can Team Chat Software Transform Team Collaboration?
Many organizations have gradually agreed that team chat software can boost their work operations. According to reports gathered by Statista in 2016, 53% of organizations have successfully adopted and implemented team chat software into their work operations. These small and large companies have fallen in love with the increased functionality and scale this app offers. As communication between employees becomes more crucial than ever, software solutions that can provide suitable solutions must be developed too. Now, there are hundreds of business communication tools to choose from. But it would help if you also learned why they are important.
So, how can team chat software inspire more Team Collaboration in your work operations? The following points explain how these apps can affect workplace interaction;
It can Help to Manage Conversations
In simple terms, team chat software is designed to allow teams to communicate optimally. Everyone and anyone will be carried along as duties, roles, and responsibilities are handed out by administrative officers.
Modern-day team chat app is customizable and can manage conversations on any level. Team Chat Software is beneficial because it can allow different scales of conversation. It can support interaction between two people or the entire organization at once. It may also boost the interaction between a single team or solely for administrative officers in certain scenarios.
Depending on the manner of operation in the organization, you can have preset channels for specific purposes or create them immediately if needed. This software will also allow workforce members to be tagged into conversations when their input is required.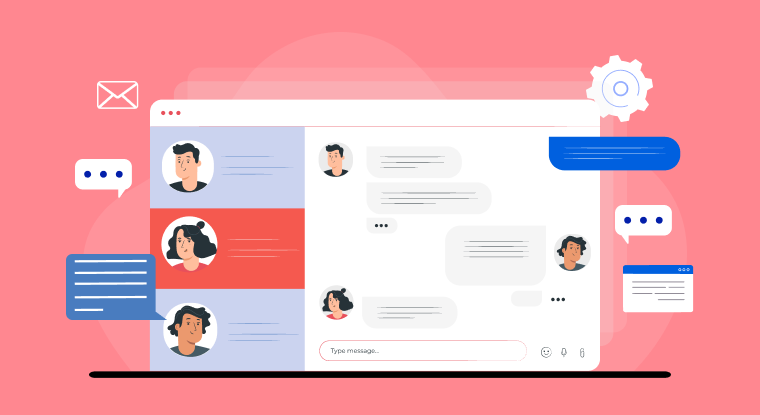 It has an Effective Search Filter
A crucial aspect of teamwork collaboration between employees is accountability. This software will be possible to keep an accurate record of what anyone says. Then, when you need to refer to the conversation, all you need to do would be to search for a specific keyword.
This solution is quite impressive because you don't have to remember everything said during meetings. Instead, you can go back to refer to it. These conversations will be recorded in compliance with workforce regulations. Employees should be encouraged to keep private conversations on these official channels to prevent such content from unwanted discovered.
It Allows Employees to See and Hear Each Other Regularly
There's no better way to foster collaboration and teamwork in a workforce than providing them with a communication channel to interact through text, voice, and video. Some conversations and meeting types are better organized when participants can see and hear each other, even in the same geographical location. Voice and video communication are now an integral part of business collaboration tools. These tools boost teamwork and efficiency through clear communication in the long run.
It Encourages Faster Decision-making
When members of your workforce can communicate over long distances without having to see one another physically, your decision-making will be remarkable. To make crucial decisions, employees no longer have to travel long distances. Instead, they can log on to the communication tool and let their views be aired. As a result, different teams and departments in organizations will meet on short notice and ponder important issues. This ability to make prompt decisions can help compensate for unplanned market changes and some form of crisis.
It Allows Joint Sharing and Storage of Files
Quick sharing and storage of files can save time spent on work operations. When using team chat software, every member of the organization will be provided with equal access to a database of files. Employees will also be able to share files quickly with whoever needs them. These shared files will be stored in the conversation history and readily made available when they are required. It can be searched for with the tool's filter and used for future reference.
Conclusion
Finally, we've come to the end of this article. That's all about how team chat software can boost teamwork and team collaboration. Before the advent of this software solution, organizations had to rely on manual and less effective communication channels. These channels were slow and failed to involve more than a few employees at once. However, modern-day innovative solutions have taken care of all these problems. If you're an organization that cares about staff collaboration, you should consider investing in a business communication tool. You'll be taking a significant step towards boosting your efficiency and productivity. It could be the final piece that you need for an autonomous unit. Teams.cc by 500apps is one efficient team chat software that companies can use to enhance their internal communication. Being part of the all-in-one suite, the software also provides access to 39 effective applications that can help grow and run a successful business.
#1
Create unlimited number of public and private channels for an effective team collaboration
#2
Communicate across teams using instant text chat, voice recording, & HD video calling
#3
Share files from local drives and cloud storages with teammates securely
#4
Increase team productivity with mobile access, anytime and anywhere
#5
Find documents, links, specific messages, and more with integrated search
#6
Connect 200+ popular apps to collaborate effortlessly
#7
Personalize messages with reactions, mentions, bulletin points and more
#8
Prioritize information by pinning messages
#9
Unbelievable pricing - the lowest you will ever find
#10
Everything your business needs - 50 apps, 24/5 support and 99.95% uptime
Join the SaaS Revolution
All-in-One Suite of 50 apps

Unbelievable pricing - $14.99/user

24/5 Chat, Phone and Email Support