Top 5 Online Collaboration Tools for Remote Workers
Innovative organisations are now working out how to include remote work into the company structure, and one of the finest tools for this is a collaboration tool.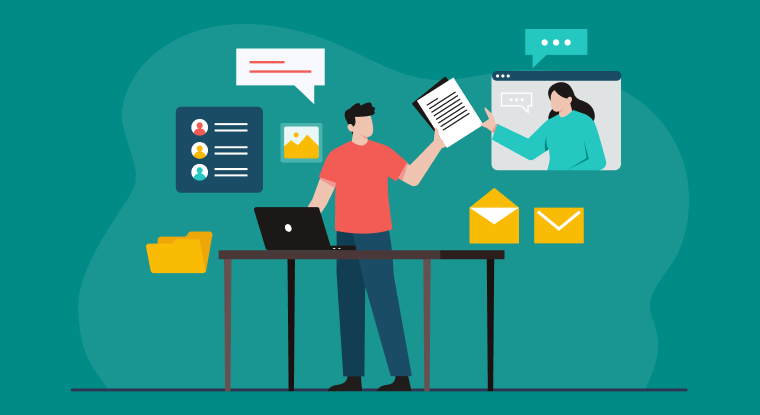 The COVID-19 pandemic changed the way the world sees remote jobs, and now in 2022, more and more businesses have started accepting that method of work from their employees.
As a result, the need for online collaboration tools to make such a collective work efficiently has increased. Going virtual can only happen with help from effective team collaboration tools equipped by experienced remote teams.
Tools like these are a big plus for businesses because they get to fully maximize your work time while retaining profit which is excellent because research has shown that 98% of workers would instead work from home.
97% of workers liked it so much they would recommend the job to friends. It is not very hard to see why; as far as Europeans are concerned, commuting to work causes more stress. According to a Ford Survey, 26% of people found commuting stressful compared to 23% who thought work was more strenuous.
Innovative businesses are now finding ways to integrate remote work within the company structure, and one of the best tools that can help with that is an online collaboration tool.
That said, it is worth noting that there are many products out on the market that shelf work-related problems like collaboration, so it's not easy to choose.
In this article, you'll get to learn about the best collaboration tools available for remote teams, but before we get to that, let's examine what remote collaboration means.
Organizations will now have to rethink how they work to instill online collaboration and support their employees who want to work from home. But wait, let's slow down; what is online collaboration, and how can we do it? Read on to find out more.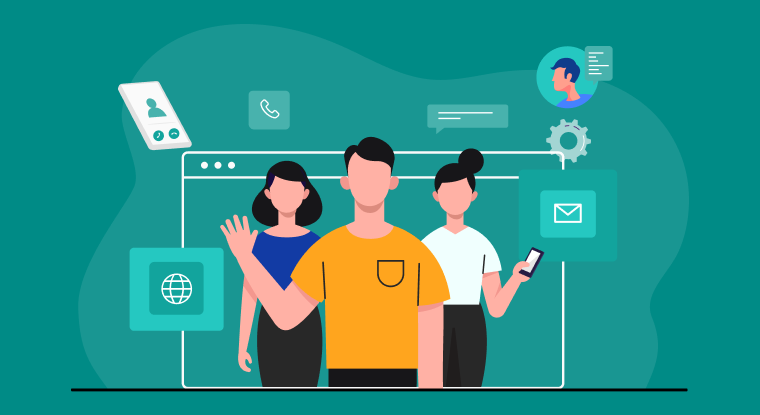 What Are Online Collaboration Tools?
It can be defined as a process where team members share information and discuss ideas to achieve the organization's objectives regardless of where they are.
These days, thanks to remote online collaboration software, workers can communicate even when they're in a different geographical location. The distance involved is divided into three types:
Physical Distance: This means your team could be anywhere in the world — your worker could be collaborating from a beach. Affinity distance: Cooperation, trust, unity, and understanding are qualities that promote emotional and mental connections among distributed team members. Clear online collaboration and communication always strengthen the team.
Operational Distance: Size of the team, availability, and skill set are operational challenges that hold the key to the success of the remote collaboration. Therefore, you must be proactive in solving these problems.
Now that you know what it is all about, you'll probably want suggestions about where to find systems designed to boost productivity and facilitate remote online collaboration.
We've done the digging for you, so you don't have to get your hands dirty.
Top Five Collaboration Tools
Online Collaboration tools may differ slightly in their primary focus, but all of them cater to the numerous needs of a remote team. Here are the top five collaborative tools out there right now:
Teams.cc
If streamlined communication with your team members is one of your goals, Teams.cc is the best team online collaboration app for you.
With this user-friendly innovation, you get to do things like transforming the way your team collaborates with several features, some of which include:
Key Features
1. Meet People Face-To-Face Virtually: Team.cc makes sharing information with members of your team no matter where they are possible with 500Conference for productive cloud meetings.
2. Powerful Third-Party Integrations: With Teams.cc, you can integrate with industry-leading apps, project management system, meetings scheduler, to create a seamless workflow, increasing productivity while reducing context-switching.
3. Enhanced Channel Management: Teams.cc facilitates the creation and management of different channels to improve online collaboration and organize your team better by adding more team members.
Slack
Slack is a popular online collaboration & communication tool designed with remote teams in mind. Users can create message groups tagged ''channels'', which can be created for a project, location, team, client, or all of the above.
Within those channels, workers can communicate, collaborate, and share files. For example, slack makes it easy to share files because it integrates with more than 2000+ apps.
Many users enjoy Slack because it is easy to use and is equipped with an intuitive user interface. But, that's not all; it also feels like a productive messaging tool — joining or leaving a channel is easy to pull off, and sharing files doesn't take a lot of effort either.
Key Features
1. Ease of use
2. Connectivity
3. Search
Blink
Blink is a unified collaborative platform that facilitates file editing, sharing, accessing, and real-time teamwork.
This platform gathers employees, processes, and their interactions. With it, remote and on-site workers all get connected via a communications platform.
Think of it as a virtual office you can access on the go. The mobile app gives you access to company-wide chats, protected data, employee directories, workforce analytics, and much more.
This online collaboration app also allows you to conduct surveys and design micro-apps with boosted functionality. It also provides relevant insights that measure interactions and adoption among the workforce.
It safeguards essential data and is equipped with a user-friendly interface similar to social media sites, making it very easy to navigate.
Key Features
1. Direct and group chats
2. File sharing
3. Restricted chats
4. Online meetings
ProofHub
This online collaboration was specifically designed for large teams trying to avoid spending several hundred bucks each month on fully-featured project management and collaborative tool.
One handy thing about this software is that you will not have to pay for every user that joins the team and is given access to the software.
Instead, ProofHub charges a flat subscription fee per team, and once you pay that, you can add as many people as you desire. The essential plan will cost you $50/month, while the ultimate control plan will run you twice as much at $99/month.
Key Features
1. Collaboration
2. Gantt charts
3. Product Road-mapping
4. Chat
5. Calendar management
6. Project templates
7. Project notes
Monday.com
This is another fantastic project management and online collaboration software. It is one of the latest software applications in the market right now, but it has quickly risen the ranks to become one of the most talked-about software of this genre.
According to your projects, this software allows you to easily set up all of your tasks and processes with predesigned templates already available in the application.
This way, you save up on time, and your attention can be spent on more relevant activities.
Key Features
1. Due date tracking
2. Activity Logging
3. Survey
4. Tags & Keywords
5. User access controls
6. Execution board
Conclusion
There are a lot of online collaboration tools that you can pick from, and they are guaranteed to make working from home easier than it has ever been before.
The software community has relentlessly churned out upgrades and upgrades just to make sure that businesses that operate remotely can remain effective and productive.
Online collaboration is efficient for everyone once there are the right solutions for the job. We'll leave you to decide how best to use the information you've no doubt gained today.
If you work from home, you no longer have an excuse for your unproductive cycles, nor do you have to feel left out because you can tap right in with teamwork collaboration software like Teams.cc by 500apps.
#1
Create unlimited number of public and private channels for an effective team collaboration
#2
Communicate across teams using instant text chat, voice recording, & HD video calling
#3
Share files from local drives and cloud storages with teammates securely
#4
Increase team productivity with mobile access, anytime and anywhere
#5
Find documents, links, specific messages, and more with integrated search
#6
Connect 200+ popular apps to collaborate effortlessly
#7
Personalize messages with reactions, mentions, bulletin points and more
#8
Prioritize information by pinning messages
#9
Unbelievable pricing - the lowest you will ever find
#10
Everything your business needs - 50 apps, 24/5 support and 99.95% uptime
Join the SaaS Revolution
All-in-One Suite of 50 apps

Unbelievable pricing - $14.99/user

24/5 Chat, Phone and Email Support