Tips to Manage Your Team Collaboration While Working from Home
Remote working culture has become a debatable choice for businesses. There are pros and cons to this working style and this article will walk you through the challenges and ways to overcome them.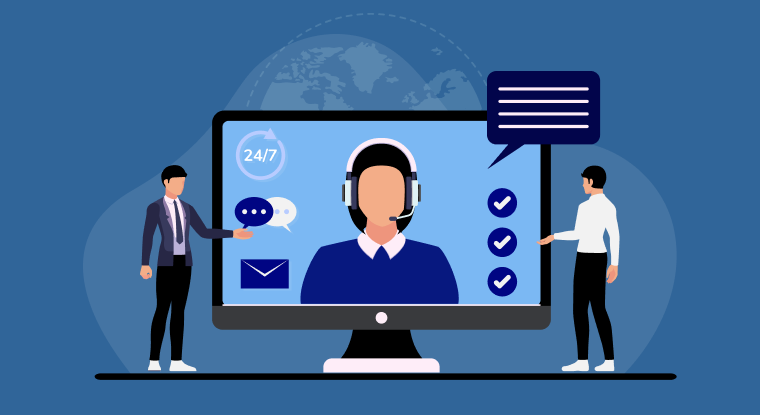 With the post-Covid era of increased remote working, managing workers' efficiency has become a challenge for businesses. According to the Society of Human Resource Management research, over 75% of employers find it challenging to manage their employees working from home.
Understandably, most employers have never been in this position before. The need for remote working came on the spur of the moment. Remote working restructures the personal context of how workers interact with each other. Migrating and managing work-life over Team Collaboration Software require employers to readjust to the new normal.
The effect of remote working also influences the employees. Workers are devoid of physical human-human interaction, and isolation may set in. Working remotely for team members who work better when interrelating physically will undoubtedly affect their productivity and creativity.
Irrespective of how much you like it, remote working is here to stay and will be the norm shortly. However, businesses cannot just take it in their stride and take it to be business as usual. There is a need to learn how to navigate this unfamiliar terrain of working from home and customize the team collaboration accordingly. Else, you risk witnessing your business lack growth and health challenges for your employees.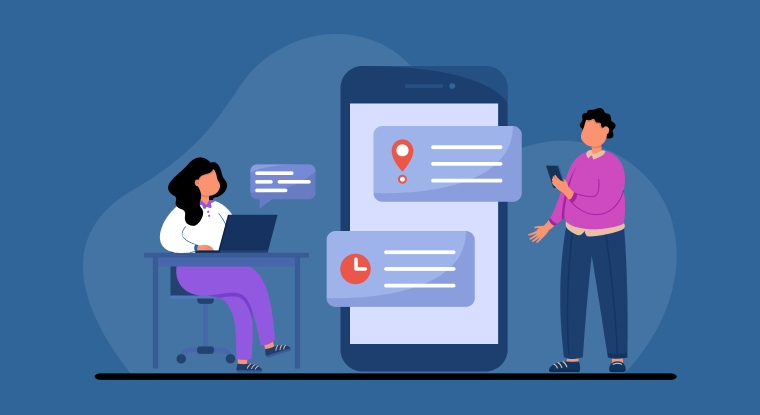 How to Manage Remote Team Collaboration?
Here are tips we have collected to help employers manage their remote employees:
Set Clear Expectations
With workers now working from their comfort space, there is a pressing need to set clear expectations early. Set milestones, performance goals, priorities, and more that will be accessible to all workers at all times. Also, HR and managers should keep each team member available and ensure they can be reached when Team Collaboration is needed. Managing a work and life balance can be a challenge for a team member working from home. Establishing expectations with time to time online collaboration will help you model their behavior around their office hours. Also, this removes the risk of laxity and burnout of your employees. By knowing what to do each day, they won't be able to do too much or too little.
Daily Check-ins
At the start of each working day, make sure you check all your employees in. This might sound excessive, but it remains key Team Collaboration hack to managers with a remote working team. You need to know that each employee is onboard at the start of the day's work and vice versa. Daily check-ins help businesses know which employee is available and not in an office setting. With team chat software, managers can now check-in employees face-to-face. Once each employee has been check-in, everyone is aboard and ready for the day's work.
Create a System That Works for you
As surprising as it might sound, what works in the office will not work remotely. For example, assuming that your remote workers are from different time zones, the regular office hours won't work for everyone. So you might need to create a new working hours period to compensate employees in different time zones. Also, employees might not be productive having long meetings online. Unlike in the office, long Team Collaboration sessions online might bore out employees and cause several to lose attention. Hence, it would be best to make virtual meetings a series of short huddles. You should apply this adaptation to other office businesses like record management, online appointment scheduling, and project management system. With remote working, you need a new system, create your balance with what works for you and your team.
Make Communication Mandatory
Employees might find Team Collaboration a bit difficult over software,, which might affect the business's productivity. That is why you should mandate consistent communication among team members. Steady contact will keep your employees apprised of deadlines, available resources, challenges, work schedules, etc. Also, it will help you manage your expectations as an employer. To booster the communication of your employees, you need to decide on the best tool that best fits the team's culture. Of course, you can singularly consider options like emails, texts, phone calls, video conferencing, document sharing, and intranet. However, it is best to find a balance by using various team communication tools.
Listen Keenly
Since you are not in a physical working environment, you need to keep your ears closer to the ground. With Team Collaboration platforms, office chatters are removed. Unfortunately, so does your source of unofficial news. In addition, employees might find it more challenging to talk freely online. As a manager or employer, you need to listen more closely. The best managers are often good listeners, communicate trust and respect. An effective collaboration tool like Teams.cc is designed to help you listen considerably. The survey feature supplies you with inside information on employee sentiments. Just like the attributes of top managers, if you need to ask employees before getting feedback, you are not doing it right.
Build Connection
As we earlier stated, there is a higher chance of employees getting isolated and disoriented from remote working. That is why you must build a connection with each employee with the right Team Collaboration efforts. You can do this by sharing positive feedback, fun chatting and allowing work gaps. This can be done in several other ways, with the sole aim of creating a connection with each worker personally. This might be challenging; that is where open forum video chatting comes in. Urge each team member to relate and talk freely. Building a connection with each employee reminds them that they are a vital part of a functioning business. Moreover, the sense of normalcy and solidarity it maintains will improve the productivity of each team member.
Conclusion
Whether you are a manager or employee, your man-management skill is crucial to the success of any business. Unfortunately, remote working has created an unfamiliar challenge of managing employees for companies. Since working from home is the new normal, it is best you learn to manage your Team Collaboration from wherever they are. Among others, the tips above have been tested and yielded results. Teams.cc by 500apps is the Team Chat Software to manage your team as they work remotely.
#1
Create unlimited number of public and private channels for an effective team collaboration
#2
Communicate across teams using instant text chat, voice recording, & HD video calling
#3
Share files from local drives and cloud storages with teammates securely
#4
Increase team productivity with mobile access, anytime and anywhere
#5
Find documents, links, specific messages, and more with integrated search
#6
Connect 200+ popular apps to collaborate effortlessly
#7
Personalize messages with reactions, mentions, bulletin points and more
#8
Prioritize information by pinning messages
#9
Unbelievable pricing - the lowest you will ever find
#10
Everything your business needs - 50 apps, 24/5 support and 99.95% uptime
Join the SaaS Revolution
All-in-One Suite of 50 apps

Unbelievable pricing - $14.99/user

24/5 Chat, Phone and Email Support