7 Best Team Collaboration Tools to Increase Business Productivity
Every manager and business owner understands the value of increasing productivity. It assists teams in meeting deadlines, achieving milestones, and satisfying clients. Similarly, leaders in the software business have understood the value of productivity and developed solutions to assist.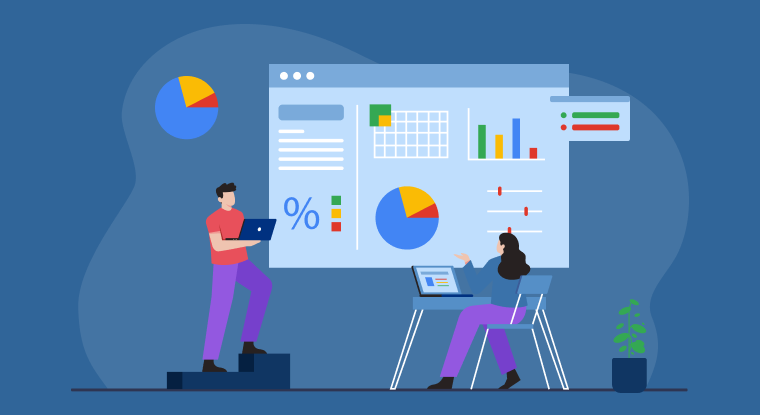 Every manager and business owner recognizes the importance of improving their productivity. It helps teams meet deadlines, achieve milestones, and satisfy clients. Likewise, leaders in the software industry have recognized the importance of productivity, creating solutions to help. These solutions, known as collaboration tool, help teams become more efficient.
For companies that have taken the advantage, remarkable results have followed. So, as a team leader, how do you select the right team collaboration tools to maximize your team's productivity? This article lists the seven best tools to help you boost your productivity.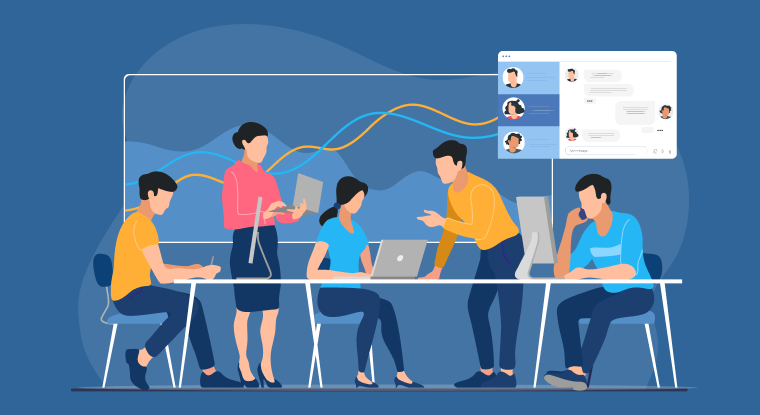 7 Best Team Collaboration Tools
Teams.cc
Teams.cc is an innovative, collaboration software for business, with thousands of users and five-star reviews. Like other collaboration tools, it's designed to harmonize team communications. It comes with various features such as unlimited messaging, unified messaging, secure file sharing, video calls, et cetera. A secure file-sharing system complements these features. This allows teams to work on files while at remote locations, with the efficiency of physical presence.
Teams.cc is also integrated with other third-party productivity apps, such as employee monitoring software, email provider, and project management tool. This creates a seamless workflow with third-party applications.
Teams.cc' collaboration tool is also designed as a mobile-friendly app, with easy access from a mobile device. This means that you can keep up with your team's progress at all times. With 'Channels,' you can create and observe multiple teams/units with a single device.
For all its great features, Teams.cc is quite affordable. At $14.99 per month, it is arguably the best value-for-money product on the market. And if you want to get a feel of the app before launching fully, you can try the demo mode.
Slack
Slack has established itself as an excellent communication tool for businesses. The app also comes with many features to make your team more productive. With Slack, you can create centralized hubs for real-time communications. You may also create smaller break-out hubs for smaller teams to work together with improved efficiency. This allows for great flexibility with seamless transitioning.
Slack - a smart collaboration tool permits video calling and video conferencing, an alternative to physical meetings. Allowing up to 15 people at a time, Slack enables you to hold short meetings for your team, facilitating decision-making. You can also share files (of almost any kind), pin announcements, and send private messages. In addition, with excellent third-party integration, Slack streamlines projects efficiently. So, you can switch platforms and incorporate other applications without losing productivity.
Slack offers a standard plan of $6.67 per person for each month. This plan features all the major functionalities of the app, with an added 15 GB of cloud storage. You can also upgrade to the Plus Plan if you are a larger business, starting at $12.50 a month.
Asana
With its fast and modern design, Asana is the choice collaboration tool for a growing number of businesses. Whether you have several teams juggling different projects or you have multiple deadlines, Asana can handle it efficiently. This makes it one of the best software for teams working together on a project.
One of its trademark features is its custom Kanban board, which helps you visualize and track progress in real-time. This way, you know which team or project needs a little more push, becoming better at meeting deadlines. Asana also permits file-sharing, facilitating communication between team members. Integration is a priority for this collaboration tool, which allows you to integrate multiple applications on its platform. Asana is also mobile-friendly, with Android and iOS apps available on the app stores.
Asana comes with various pricing options depending on your budget and team size. The free version allows for 15 users and may be perfect for small teams or small businesses. It also comes with a premium version pegged at $10.99 per user per month and a business option at $24.99 per user per month.
Microsoft Teams
Now one of the leading collaborative software on the market, Microsoft Teams integrates several Microsoft tools, such as OneDrive, Skype, and Office. With the app, you get the support of several proprietary Microsoft software while remaining connected to team members. Team messaging via this collaboration tool is seamless, with options for chat and video conferencing. Two-person communications are also fast and efficient, with direct messaging enabled.
Teams also allow users to share various files, allowing feedback on ongoing tasks. Teams allows you to broadcast to up to 10,000 people with an option for live events. So, your product launches or annual meetings can now be streamed live to target audiences anywhere in the world.
The free version of Teams comes with fewer features. However, you can get the paid version at $12.50 per user per month. In addition, for $20 per user per month, you can obtain the Office 365 E3 option.
Quip
Quip is an excellent collaboration tool for teams that work together on projects, such as content. It allows users to share, view, and collaborate on projects. In addition, it has functionality for documents, spreadsheets, and slides and permits direct messaging. Its pricing starts at $10 per user per month, with a $25 option for corporations.
GoToMeeting
GoToMeeting is one of the highest-rated video conferencing & collaboration tool. With the app, you get the best video quality, with added functionalities such as screen sharing and in-session chats. In addition, audio is clear and crisp, with the ability to suppress background noise while in a meeting.
The professional version comes at $12 per user per month for 150 participants. Upgrades are available at $19 per user per month for 250 participants. For larger meetings up to 3,000 participants, developers offer custom pricing options, depending on your team size.
Teamwork Chat
Used by over 20,000 companies, Teamwork Chat is a powerful project management and collaboration tool for managers. It allows users to create tasks in a centralized location. In addition, it allows managers to track progress easily, with dashboards, progress bars, and project health statuses.
Teamwork Chat makes management easier, with options to add comments, share files, and assess team member workloads. It also comes with time tracking for each employee. This ensures accountability among team members.
Teamwork Chat is free for a maximum of 5 users. The pro version starts at $10 per user per month (billed annually). The premium version is priced at $18 per user per month (billed annually). In addition, custom pricing options are available for larger corporations.
Out of all prominent collaboration tools, we highly recommend the futuristic online collaboration tool, Teams.cc by 500apps, that not only enhances your communication but also provides you access to other 39 crucial applications to grow your business."
#1
Create unlimited number of public and private channels for an effective team collaboration
#2
Communicate across teams using instant text chat, voice recording, & HD video calling
#3
Share files from local drives and cloud storages with teammates securely
#4
Increase team productivity with mobile access, anytime and anywhere
#5
Find documents, links, specific messages, and more with integrated search
#6
Connect 200+ popular apps to collaborate effortlessly
#7
Personalize messages with reactions, mentions, bulletin points and more
#8
Prioritize information by pinning messages
#9
Unbelievable pricing - the lowest you will ever find
#10
Everything your business needs - 50 apps, 24/5 support and 99.95% uptime
Join the SaaS Revolution
All-in-One Suite of 50 apps

Unbelievable pricing - $14.99/user

24/5 Chat, Phone and Email Support