How Remote Employees Benefit from Collaboration Software
Collaboration software is now a necessity for every company, especially for those with remote workers. It is largely used to ensure that employees are productive and work is maintained at an acceptable pace, thus making the remote employee's job easier.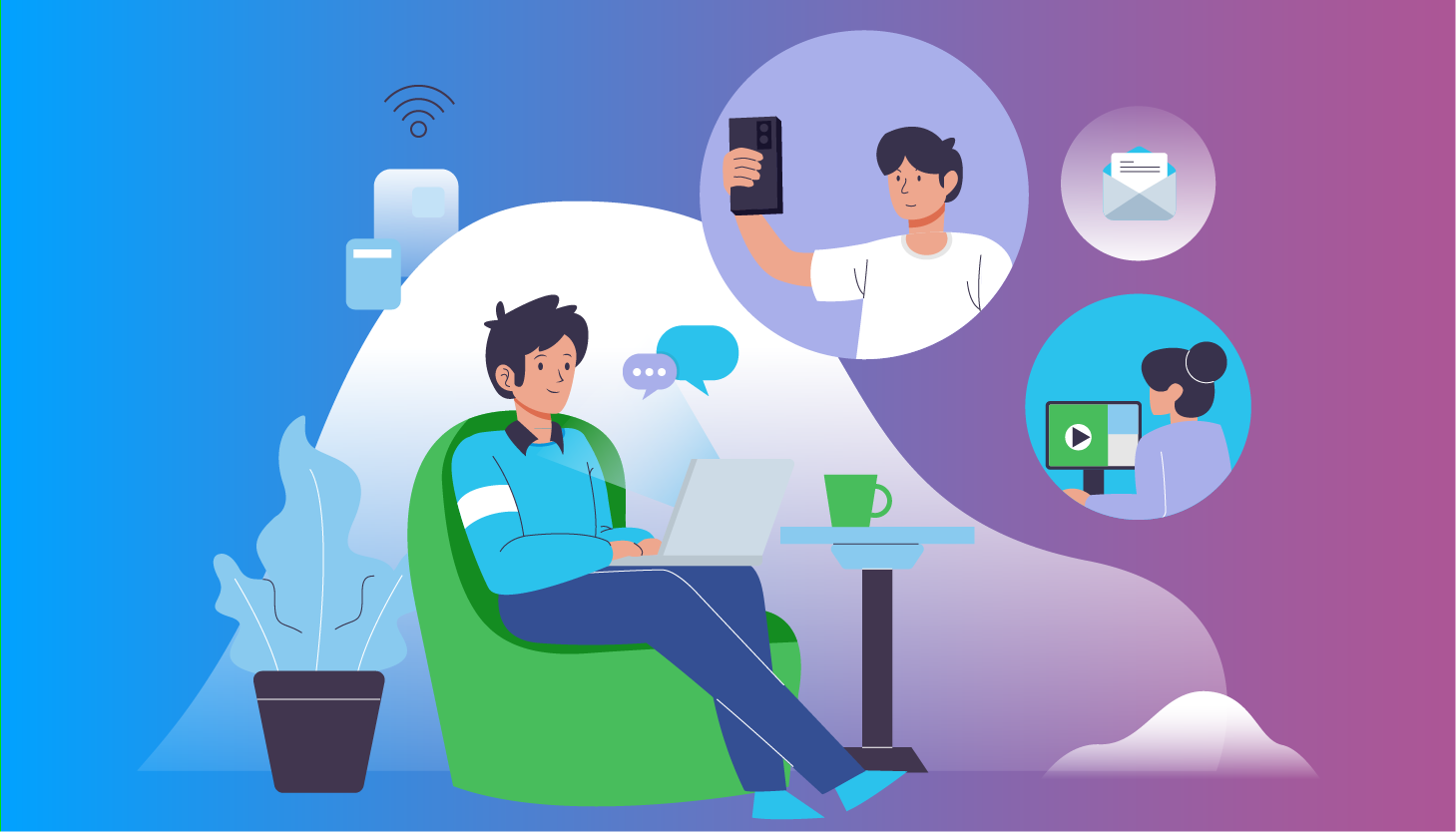 What is Team Collaboration Software?
Team communication software, at its core, is designed to provide facilities to teams for efficient communication and to work towards a common goal. It's basically a space where individuals can message one another, communicate as a group, and share relevant material. Groups and organizations nowadays use team communication software for video conferencing as well as file sharing. One such software is Teams.cc, which provides all the tools needed as mentioned. Nowadays, every company prefers to make use of collaboration software, especially for their remote employees. It is largely used to ensure that employees are productive and work is maintained at an acceptable pace, thus making the remote employee's job easier. Following are some of the major benefits of Team communication software tools for remote employees.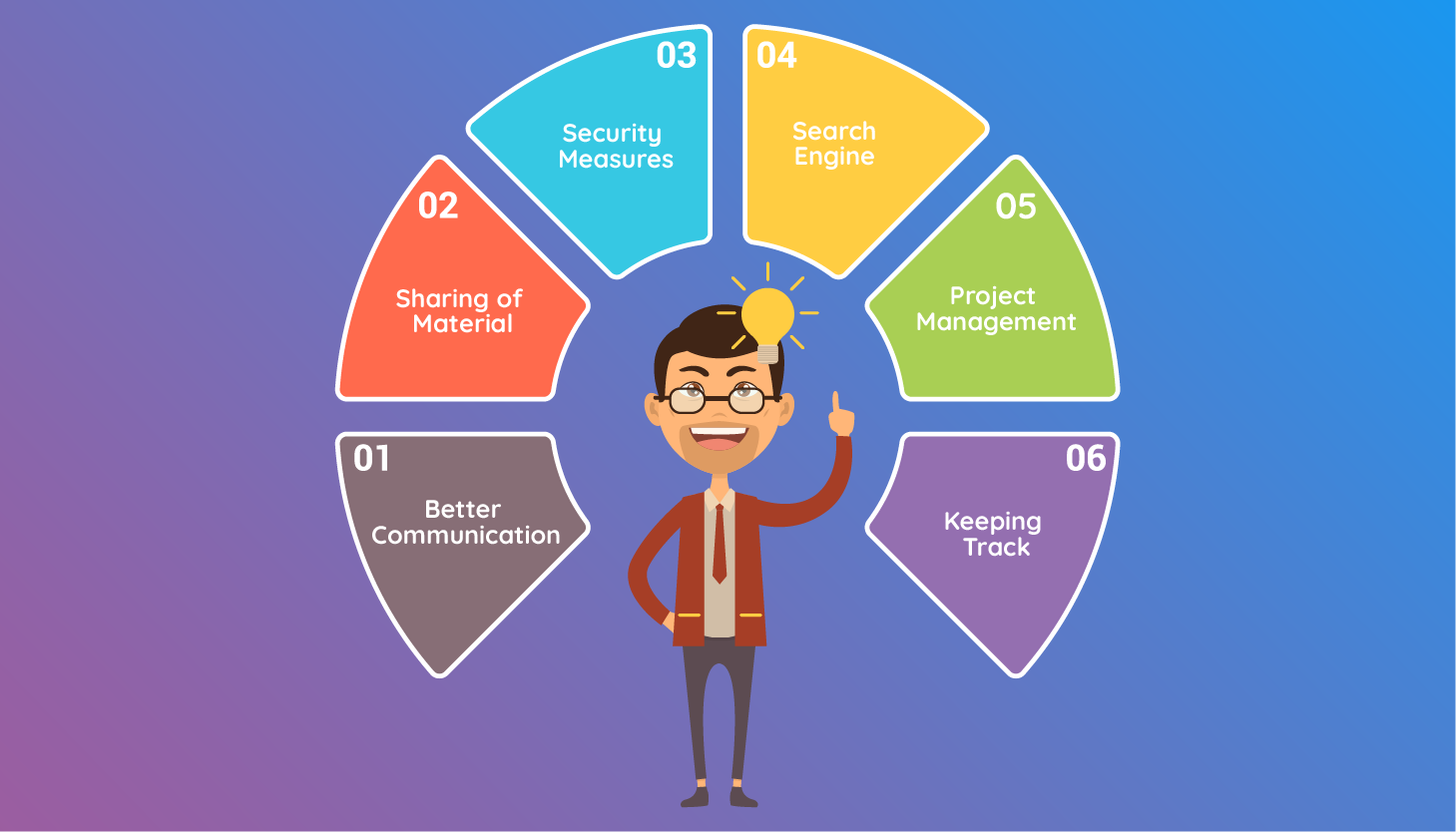 Benefits for Remote Employees
Better Communication
Communication becomes so much better if a team uses team communication software such as teams.cc. Such tools provide a platform for instant messaging and calls and even screen-sharing to boost the efficiency of completing tasks. Team members can also provide direct feedback on a file or text by specifically commenting on it. Remote employees cannot meet the others face-to-face and thus, can make use of the software to communicate their opinions and progress while also dividing the tasks.
Sharing of Material
Through team communication software, relevant files can be easily shared and accessed. Having access to a multitude of options to upload a type of file in the desired way can be very helpful. Additionally, when all the resources needed for the team project are available in a single space, it greatly boosts speed and efficiency. As such, it's undoubtedly advantageous to remote employees as they can not travel long distances just for a file or document. On the contrary, Remote employees can access the latest updated files on the software and work best in their environment.
Security Measures
While working on a project, there is bound to be some data that is confidential and, at the same time, needs to be protected but still accessible to a select few people. By using team communication software, appropriate security measures can be implemented quite easily. You can set up authentications and passwords at different levels to establish authorization levels. For remote employees, this is an important tool as they need to protect their personal data when communicating with others.
Search Engine
For the employees, searching through the company's database for documents needed for the project may become tiring. Uploading and managing files on the team communication software makes this tedious task so much easier as the software provides a search engine. The employees only need to search the keyword and they're good to go. By finding and using relevant files easily, the productivity of the team increases tenfold.
Project Management
If a remote employee handles various projects at once, it can become quite messy and hard to manage, but only if they don't have a central workspace platform. By using team collaboration tools like teams.cc, they can first draft an outline by using a "project manager." Doing so helps them form a detailed plan specifying each task. Next up comes the organizing of the planned tasks. If a task requires a skill set, then the right people can be assigned to those tasks. Finally, employees can co-ordinate by sharing opinions and files. And thus, a project is handled efficiently without missing a deadline.
Keeping Track
Being a team leader is not easy as you have to make sure the remote team members are getting their work done according to the schedule. As a project manager or product owner, you'd want to see how the tasks are progressing - meaning team collaboration becomes paramount. It is also important to verify that everyone is well-connected to the resources they may need. By setting up a calendar and to-do lists, you can make it clear which part of the project should be due by which date. Then comes the assignment of tasks. If you want to prevent the team from burning out, it's necessary to gauge which person can still take on more tasks and which person is overburdened. For some employees, it is much more efficient to work alone in a remote place as they report that their productivity level increases in such an environment. Thus, they choose to work remotely. But to do so, they need the assistance of software tools. Team communication software gives these employees a chance to work at their best by providing various sets of tools to boost their work speed. Software like teams.cc can also be integrated with a variety of apps, making collaboration easy and effective.
#1
Create unlimited number of public and private channels for an effective team collaboration
#2
Communicate across teams using instant text chat, voice recording, & HD video calling
#3
Share files from local drives and cloud storages with teammates securely
#4
Increase team productivity with mobile access, anytime and anywhere
#5
Find documents, links, specific messages, and more with integrated search
#6
Connect 200+ popular apps to collaborate effortlessly
#7
Personalize messages with reactions, mentions, bulletin points and more
#8
Prioritize information by pinning messages
#9
Unbelievable pricing - the lowest you will ever find
#10
Everything your business needs - 50 apps, 24/5 support and 99.95% uptime
Join the SaaS Revolution
All-in-One Suite of 50 apps

Unbelievable pricing - $14.99/user

24/5 Chat, Phone and Email Support