5 Ways You Might be Mismanaging Virtual Team Communications
Due to business sector has changed significantly over the past two years. Present circumstances have forced most industries to make sweeping changes, including the creation of fully virtual teams. There are quite a few ways you can make things easier for you and your team.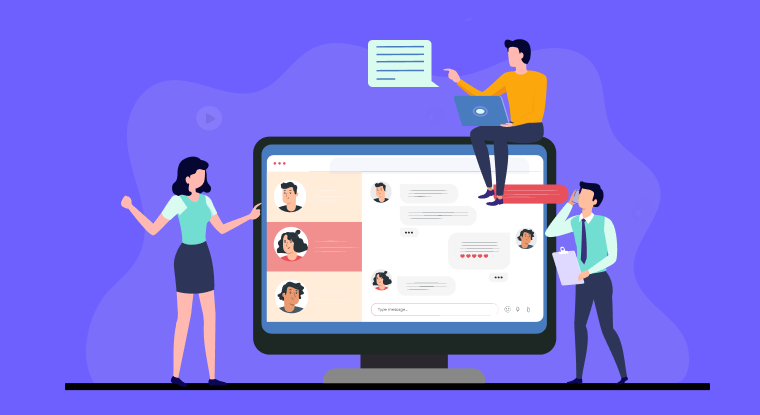 Without a doubt, the business sector has changed significantly over the past two years. Present circumstances have forced most industries to make sweeping changes, including the creation of fully virtual teams. Considering that most people have gotten used to working from the comfort of their homes, it's no wonder why virtual teams are so popular.
That said, it's not exactly a walk in the park to manage people from different locations. It takes a different approach, which might prove overwhelming if you aren't willing to make changes. Fortunately, there are quite a few ways you can make things easier for your and your teams online collaboration.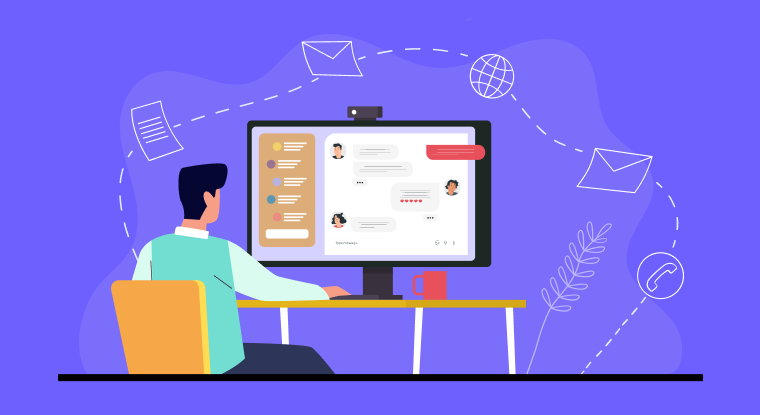 The Trouble With Managing Virtual Team Communication
One of the issues with managing virtual teams has to do with new company owners pushing too hard initially. It's understandable to rush things, especially when you already have plenty to worry about as a startup owner. However, trying to rush things with a remote team can cause all sorts of problems as you have no means of controlling the situation if ever things get out of hand.
Our Guide to Risk Management
The good news is that you won't have to tackle things independently. As a team leader, it's up to you to ensure everyone is on the same page. We'll be talking about risk management, as well as how you can potentially turn things around. Here are five ways you might be managing your virtual team wrong in 2022!
1. A Lack of Transparency
If there's one thing you have to get used to when managing a virtual team, it's transparency. If you only adopt a need-to-know basis for team communication, it's only a matter of time before things go wrong. While it's safe to assume your team understands their responsibilities, they'll only get the full picture if they also understand what everyone else is doing.
Most company owners avoid this when they utilize an open-door policy for their business. It means that employees always have a means of asking you and veteran staff questions. Companies are willing to help their new hires no matter the scenario, resulting in better results overall. Stay transparent, and your team will have a much easier time tackling their respective responsibilities.
2. Using the Wrong Software Platform
While many companies are used to virtual teams by now, there are some still having trouble when it comes to streamlining and simplifying tasks. As a result, you'll need software platforms to ease the stress of workflow by making things easier to understand and implement. Fortunately, teams.cc has you covered in virtual communication.
The primary goal of such a software platform is to make sure that you and your team are as productive as possible, which is why it's filled to the brim with all sorts of features. We've taken the time to narrow the best competitors as far as team management software goes, and teams.cc is undoubtedly the best of the best.
3. Not Considering Cultural Differences
The thing about virtual teams is that they won't always be composed of people from the same city. In most cases, businesses hire people from all over the world to form various virtual teams. Keep in mind that there are cultural differences, which could make things tricky for companies that don't take the time to put such things into consideration. Such is the reason why savvy companies try to alleviate the issue by going through a lengthy interview process.
A good onboarding team can make all the difference when hiring people from all over the world. It helps you understand what you're getting into, as well as the potential problems of getting people from certain places. It's the kind of situation that can sneak up on you if you aren't careful, which is why it's best to make preparations as early as you can. Fortunately, onboarding processes can be made easier with the right employee onboarding. A bit of research goes a long way!
4. Not Taking Time Zones into Account
Similar to cultural differences, you'll easily get in trouble if you don't take time zones into account. What would be the point of hiring from specific areas if you can't get them to work with other members of your staff? A virtual team has plenty of advantages, but if you aren't ready to tackle the issue of time zones, it might be a good idea to limit your scope.
However, if you want to gather team members around the globe, it would be wise to take time zones into account and plan meetings far ahead of time to ensure that everyone gets a chance to prepare. If you can't get everyone in the same place, plan different meetings to ensure uniform team collaboration.
5. Not Enough Coaching for Team Members
Last but certainly not least, you can't expect your virtual team to function well without the necessary coaching. It's similar to other industries, where many companies experience trouble with inexperienced employees, even if they receive the training required. The most important training is the one they receive when tackling various work responsibilities.
Plan coaching sessions with your team members, and have the more experienced ones take care of the new hires. Not only does it help the more recent members learn, but it also improves teamwork collaboration. Remember that the initial training can only help so much — it's all about how well you can coach your team members during the process.
Conclusion
There's no denying that virtual teams can be tricky to manage, especially if you've hired people from different time zones. However, the fact that you can handle everything remotely is more than enough benefit for most businesses. Virtual teams are slowly but surely taking things over for most business sectors, heralding a new era of convenience and accessibility. It might be tricky, but the tips above are sure to help you get the job done. If we have won your trust then check out Teams.cc, an effective collaboration tool by 500apps.
#1
Create unlimited number of public and private channels for an effective team collaboration
#2
Communicate across teams using instant text chat, voice recording, & HD video calling
#3
Share files from local drives and cloud storages with teammates securely
#4
Increase team productivity with mobile access, anytime and anywhere
#5
Find documents, links, specific messages, and more with integrated search
#6
Connect 200+ popular apps to collaborate effortlessly
#7
Personalize messages with reactions, mentions, bulletin points and more
#8
Prioritize information by pinning messages
#9
Unbelievable pricing - the lowest you will ever find
#10
Everything your business needs - 50 apps, 24/5 support and 99.95% uptime
Join the SaaS Revolution
All-in-One Suite of 50 apps

Unbelievable pricing - $14.99/user

24/5 Chat, Phone and Email Support