6 Cool Features of Team Chat Software
You'll learn about the fantastic features of team chat applications like Teams.cc in this article. Before we get into the specific capabilities, it's important to understand the relevance of such software. It's nothing short of a digital revolution, and the features we'll show you will show you why.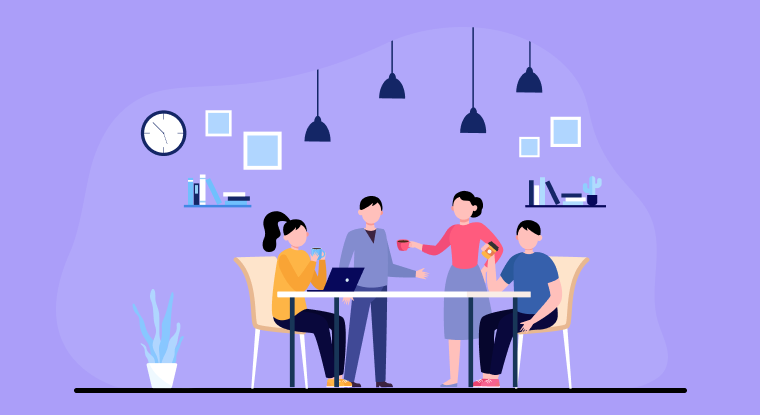 If you are a business owner, then we don't need to tell you that there is no successful business without efficient communication, and there is no communication without good team chat software. Digital tools have improved how businesses work and their chances of success have grown exponentially.
These digital tools can be accessed over the internet for reasonable fees and their job is to make your job a lot easier. The recently developed features make you wonder how incredible technology is.
In this reading, you will get to learn about the amazing features of team chat apps such as Teams.cc. Before we get to the actual features, you should be made aware of the significance of such software. It is nothing short of the digital revolution and the features we are going to share with you will make you understand why it is so.
Features of an Efficient Team Chat Software
As you already know, every business needs a reliable channel or source of communication that makes team collaboration easier. Being a business owner, you would want software that is user-friendly and productive at the same time. Wouldn't you want your employees to have easy-to-handle software so that they can work without any extra obstructions?
If you have been in the industry for a long, time you know what is good and what is bad. What you don't know is how different features can multiply the productivity of your business. Have a look at this list of important features of team chat software such as Teams.cc and you will realize the true potential your business can achieve.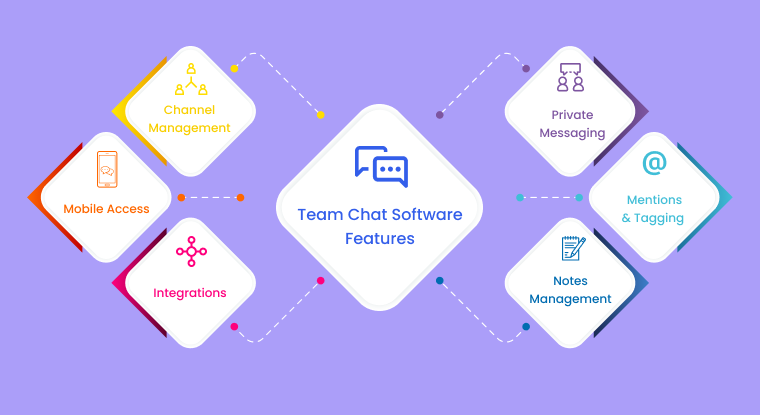 1. Channel Management
Being grateful for team chat software is extremely sensible because it brings the option for channel management. What better way to communicate with your team members, individuals, or other businesses than through streamlined and centralized channels? Directing your messages toward the intended target without any privacy issues can be considered nothing short of a blessing.
Most apps lack this privacy and channel management feature which makes them risky to use. After all, data-driven decisions are what your business will thrive on and you cannot have an edge on the competitors if they know what you are up to.
2. Mobile Access
Have you been bound to your office or desktop because it was essential to manage your business? Well, now there is an option for you to move on from all that and shift your dealings to a mobile phone. Team chat software such as Teams.cc is effective because it has revolutionized how owners can manage their business just from their phone screens.
All the features and options are available to be accessed from your phone as long as you have internet access. You can manage all your employees, and keep track of their actions and messages. And the thing is, all of this information will help you make data-driven decisions that will be better for your business in the long run.
3. Integrations
Have you ever come across a situation where you had options, but both the options had potential pros and cons and you were unable to make a decision? What if we told you that Teams.cc brings you the ability to integrate third-party apps with it and make use of the best features from over 20 CRMs? This team chat software has amazing features, and it certainly deserves its place at the top.
4. Private Messaging
There are moments in any gathering of people when you might want to say something to a particular member in private. This situation occurs a lot in business meetings as well. It could be between the senior members of the meeting or the others as well. Wouldn't you just love to have the option to privately message the intended receiver without others noticing it?
You can use this feature in many positive ways. You can easily commend someone or help them rectify mistakes without throwing them out in front of everyone. This can result in a morale boost for your employees.
5. Mentions and Tagging
If you were ever an employee, you know how much commendations can boost your motivation. Team chat software allows the members to tag and mention each other at any time from anywhere. Once something is noted or mentioned, it becomes easier for others to focus on it which means you can urge your teams to focus on certain aspects which require more work.
6. Notes Management
We already know that you wouldn't say no to an important feature such as notes management. Assorting notes based on their importance will help you and your team improve the productivity of your business. It will help save a lot of time that would otherwise be wasted if you have no orderly arrangement of notes.
Conclusion
These are just some of the amazing features of team chat software that can change your business's workflow in unparalleled ways. Mind you, these are not the only features, as there is a plethora of them that you will come across once you start using them.
#1
Create unlimited number of public and private channels for an effective team collaboration
#2
Communicate across teams using instant text chat, voice recording, & HD video calling
#3
Share files from local drives and cloud storages with teammates securely
#4
Increase team productivity with mobile access, anytime and anywhere
#5
Find documents, links, specific messages, and more with integrated search
#6
Connect 200+ popular apps to collaborate effortlessly
#7
Personalize messages with reactions, mentions, bulletin points and more
#8
Prioritize information by pinning messages
#9
Unbelievable pricing - the lowest you will ever find
#10
Everything your business needs - 50 apps, 24/5 support and 99.95% uptime
Join the SaaS Revolution
All-in-One Suite of 50 apps

Unbelievable pricing - $14.99/user

24/5 Chat, Phone and Email Support