Guide to Team Communication in the Workplace
Every good workplace has a positive and affirming atmosphere. The members of such a workplace can communicate comfortably and learn together. However, in a company or business, one bad team member can ruin the mood of the entire team. It may be due to his negative attitude, lack of motivation, or poor communication skills.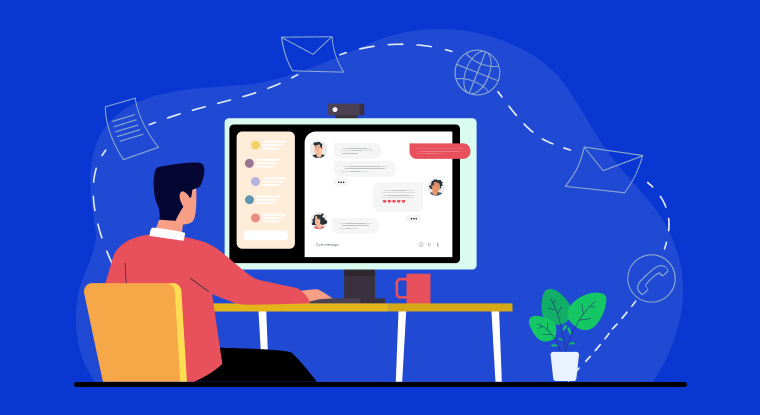 You must have heard the phrase "All hands on deck." Sailors use this phrase to signal all the crew members to work together. The principle behind this phrase is simple. When all the members work efficiently together and do their jobs, the entire unit functions better. This concept applies to businesses as well. Any good business is made up of efficient teams that are composed of qualified members. However, the success of a team depends on the team communication between its members and their respective skills.
Every good workplace has a positive and affirming atmosphere. The members of such a workplace can communicate comfortably and learn together. However, in a company or business, one bad team member can ruin the mood of the entire team. It may be due to his negative attitude, lack of motivation, or poor communication skills. Proper team collaboration is significant in addressing such issues, and it can be improved through different aspects. Team communication issues are resolved through digital tools such as Teams.cc in this digital age.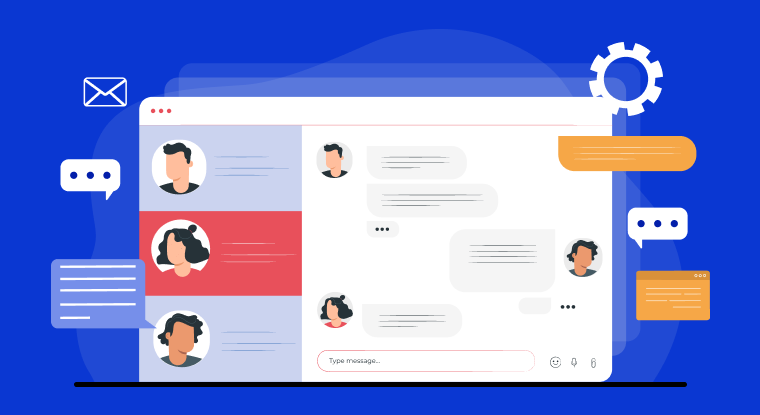 Methods of Team Communication
Typical team communication can be in different forms, and some forms might work better based on the situation. For example, if you have major issues to discuss, a proper team meeting is essential. However, if you have to notify your team that a deadline has changed, you can mail it to the members. In most companies, team communication takes place through different channels such as open meetings, emails, training sessions, and conversations at work.
Open Meetings
Open meetings are the most direct form of communication. They are generalized and focus on issues that can help the entire company. Members are allowed to speak and share their ideas under the company policy. They can share their opinions on a particular project while listening to the ideas of others. Open meetings serve as a channel for direct communication between team members. It allows them to support, share, and even pleasantly dislike ideas. Transparency is crucial in team communication.
You can notify the members with one click and schedule meetings instantly through software tools. The members can actively participate in the meeting and share their valuable opinions. There is no restriction on messaging or the duration of the meetings. The purpose of such software is to enhance team communication in every company. If you are looking to uplift team communication in your company, then this is the perfect option.
Creating Channels
How to manage different channels for different teams? Most companies face this troubling question. The remedy to this problem is to create different channels for different projects and place them in the same accessible location. With the help of a team communication app, Teams.cc, you will never miss out on any of the important updates from any project. It allows you to create different channels and share data regarding projects without hassle. Moreover, real-time alert features to update the team members on every step and improve their performance efficiency.
Public channels can be used to communicate important updates to the entire company. Everyone in the organization can join these channels and receive important updates. It removes any doubts or uncertainties in their mind. When there are no distractions, workers tend to focus more on their jobs. The company managers can join the respective channels of different teams to get updates on their progress. They can guide or instruct struggling teams through this channel.
Private Messaging
Much like public channels, private channels also have an important use. It allows the team members to share their messages without any breach of privacy or intrusion. With this team communication effort, non-team members cannot access these channels. These channels communicate important points, details, and updates between team members. They have the option to create threads and prioritize certain tasks over others. Private channels also include features such as one on one messaging. This can be effective if team members are having doubts about their ideas.
Through these one-on-one channels, they can get guidance from their seniors before sharing their opinion with the entire team. Deciding on the prioritization of tasks can often be tricky for team members. Sometimes the workload reduces the efficiency of the team members. In such cases, using team communication software can enable the option of pinning important messages and information. Then, if everyone gets to look at the important information, they can work on that project with full focus.
Two-way Feedback
If you have advice or instruction for someone on your team, you should consult them directly. Instead of pointing out issues in a public setting, it is better to use a private channel and share your concerns. This will instill confidence in that team member and help him improve. Improving team communication through constructive, detailed feedback is extremely important. Encouragement can go a long way in improving the morale of the members. Praise them when they do good work, and advise them on how they can do even better.
Listen to their problems without bias and fix their problems together. Demand feedback on your work from other team members. This will allow you to improve and teach other members to be humble. Teams.cc, the collaboration tool allows you to highlight important details of your projects and focus on them. In case of any confusion, team members can create threads or questions. Other members can share their opinions and develop solutions for such issues together. Solving problems together boosts team morale and team communication.
Team Building Exercises
"All the work and no play makes Jack a dull boy." You most likely remember this phrase from your childhood. Well, it can apply to professional life as well. If all the members are forced to work tirelessly without any relief, they will lose motivation and focus. Leisure is important to freshen up their minds. As a member of any team communication channel, you must come up with fun, engaging, and relaxing activities that your team can take part in. These exercises not only build team morale but also encourage teamwork collaboration.
With the help of Teams.cc, you can share fun ideas with your team members and develop creative activities. Different teams can create their channels and video call the members to participate in virtual face-to-face games. In addition, third-party apps such as google drive and calendar allow team members to engage in guessing games and online activities. This helps them recharge their mind and regain their focus.
File Sharing
Secure channels are required for sharing of files between team members. You can use software tools to create secure channels and share important details with your team members. Video calling, sharing presentations, project details, and sharing important files can enhance team communication tremendously. All the team members can synchronize with these channels and receive access to the respective files.
This file-sharing feature allows you to share files instantly to improve team engagement and work speed. Documents, images, prototypes, graphics, and links can be shared without external threats. Through work, bonding with team members can go a long way toward team success. The confidentiality between team members allows them to work efficiently and support each other whenever necessary. This can be an important step in improving team communication in the workplace.
Conclusion
Now that we have covered the importance of team communication in the workplace, we again remind you to use the right tool such as Teams.cc by 500apps, which can help you enhance your communication twofold.
#1
Create unlimited number of public and private channels for an effective team collaboration
#2
Communicate across teams using instant text chat, voice recording, & HD video calling
#3
Share files from local drives and cloud storages with teammates securely
#4
Increase team productivity with mobile access, anytime and anywhere
#5
Find documents, links, specific messages, and more with integrated search
#6
Connect 200+ popular apps to collaborate effortlessly
#7
Personalize messages with reactions, mentions, bulletin points and more
#8
Prioritize information by pinning messages
#9
Unbelievable pricing - the lowest you will ever find
#10
Everything your business needs - 50 apps, 24/5 support and 99.95% uptime
Join the SaaS Revolution
All-in-One Suite of 50 apps

Unbelievable pricing - $14.99/user

24/5 Chat, Phone and Email Support