10 Ways To Support Team Collaboration During Lockdown
The idea of working remotely is slowly taking shape as more companies are learning to adjust to the new system. Luckily, tons of digital solutions have made it possible to continue working remotely. Companies can support their teams virtually, hold meetings, training, and so on without meeting in person.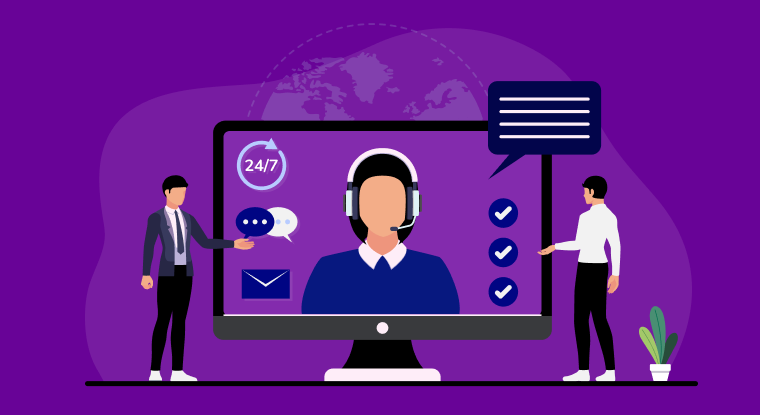 The onset of the COVID-19 pandemic threw our lives out of balance. Millions of people were sent to work from home in just a week. While most people struggled to adapt to the "new norm", it even became more challenging to manage the idea of working from home. Companies had to devise ways of keeping their teams running without meeting physically.
The idea of working remotely is slowly taking shape as more companies are learning to adjust to the new system. Luckily, tons of digital solutions have made it possible to continue working remotely. Companies can support their teams virtually, hold meetings, training, and so on without meeting in person. You may have noticed that most organizations use software solutions that help them facilitate better communication and engagement among their workers.
If you've been thinking about this, you should consider using Teams.cc, an efficient collaboration tool. Apart from pushing your team to achieve your set goals, you also need to make sure they are safe. This means working remotely might still be an option, given the uncertainties we're facing with the COVID-19 pandemic.
How to Support Your Team Collaboration Efforts During COVID-19
As businesses venture into the world of social distancing and working remotely, you need to ensure that you have the right tools and procedures to keep your staff engaged. So let's look at effective ways to support your team while working remotely.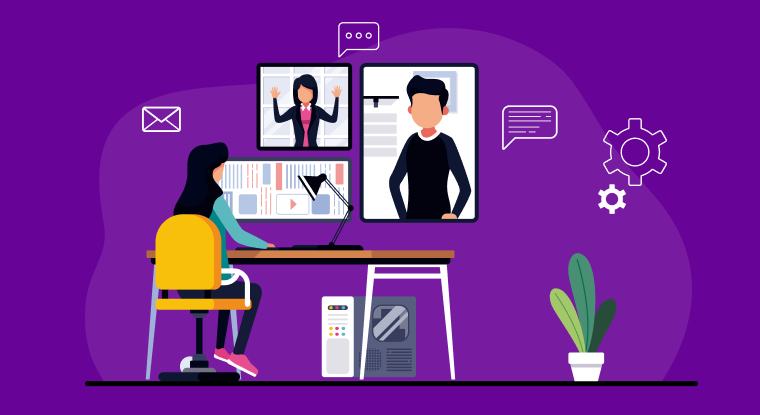 1. Use Teams.cc
There is a good reason why you've noticed businesses rushing to use all kinds of software to improve team communication. If you want your teams to continue working effectively without the need to meet physically, you need to find the right software for your business. How your teams communicate will affect their overall performance in the organization. Creating a collaborative environment is the right strategy that guarantees your staff works toward meeting your set goals.
Teams.cc is a team chat software developed by 500apps. This is a reliable tool that can quickly transform how your teams collaborate. The software's functionalities allow you to take advantage of unlimited team messaging, channel management, secure file-sharing, productivity tools, and in-app video calling. All these features are provided under one platform for just $14.99.
So, how can you support your team while using Teams.cc? Good question!
Well, the main idea behind using team chat software or any other collaboration tool is that various benefits come your way, including:
· Save time and resources
· Increase productivity
· Improve communication
· Collaboration made easier
· Increased team morale
Pause for a moment and take a look at these benefits. These are perks that will help your business grow despite the challenges you might face due to the pandemic effects. Ideally, these benefits will also have a ripple effect on how your employees feel about your business. For example, with increased productivity, your team will be motivated to achieve your set goals. Boosting your team morale with the benefits of using team chat software is what you need to support your staff while going through a tough time. Therefore, it's worth investing in software that helps you create an appealing working environment for your employees.
2. Reset Your Expectations
You can also support your team by showing them you understand the challenges they might be facing in these uncertain times. In a quarantined working environment, team leaders must rest their expectations on how work is done. You need to adjust to the new norm and provide your team with all the tools necessary to make their work easier. It's all about helping each other out for the better. Help your staff, and they will help you accomplish your business goals.
3. Stay in Touch Regularly
Your team needs to communicate more frequently than ever before. Keeping in touch regularly helps to sustain engagement and the morale of your employees. This is another reason to emphasize the importance of using Teams.cc. Use this tool to communicate in real-time with your teams. You can set up various channels depending on your company's sales and marketing goals. Be a team player by ensuring you set a good example of how teams should interact using digital collaboration tool.
4. Drain Fear Out of Your Team
While it might be true that we live in unpredictable times, this doesn't mean that your teams should live in fear. As a team leader, you should instill confidence and hope in your staff. Make them develop a positive attitude about the future and what lies ahead of them. Don't forget that your respective team members might be going through stressful circumstances. The best you can do is to instill a positive attitude in them. This is the confidence they need to keep going.
5. Continuously Update Your Team
Uncertainty fuels anxiety. Don't allow this to happen by creating information gaps. Your team shouldn't make conclusions just because you are not updating them. Keep them informed about what's going on. Continuously update your team even in times when there is nothing to update. Maintain transparency during this difficult period.
6. Gauge Engagement and Stress Levels
If you are going to use Teams.cc to interact with your teams, you need to monitor and track how they often communicate. How your teams engage can provide you with hints whether they are stressed or not. This is an important consideration since it will help you know when you need to help your respective members to deal with their personal problems.
7. Interpret Their Tone
It's not easy to gauge the emotional cues of your teams when you're not interacting face to face. Instead of relying solely on their body language and non-verbal cues, consider interpreting their tone. In addition, pay close attention to how they draft their written messages. Understanding how your teams communicate using collaboration software ensures you provide the necessary help they need.
8. Enjoy Informal Interactions
Of course, working from home has its unique benefits. However, you should note that you won't be meeting your teams for lunch like before. This makes it difficult to keep close contact with your teams. The point here is that when using digital communication tools, you should create some time to enjoy informal interactions. Since you will be using an online platform to engage with your staff, you should also use this digital space to build more meaningful connections. Be there to support your team even when it means talking about their personal issues online.
9. Offer Wellbeing Services
You may fail to access yoga and other wellness classes when in a lockdown. However, you can use digital team chat app to provide wellbeing services. For instance, you can hire mental health professionals to video chat with your employees. This can be of great help when facing mental and emotional issues.
10. Trust Your Employees
More importantly, the best way to support your team during lockdown is by trusting them. Learn to trust that they will deliver. You don't want to make them feel like you don't trust their skills and abilities enough. Instead, give them the flexibility they need to work toward achieving your company's goals. The right working environment will fuel your team to work productively for better results.
Conclusion
Now that you have learned all 10 ways, we are sure you can increase the productivity of your work culture with minimal effort. Check out Teams.cc by 500apps and see how can you can improve your team communication even better.
#1
Create unlimited number of public and private channels for an effective team collaboration
#2
Communicate across teams using instant text chat, voice recording, & HD video calling
#3
Share files from local drives and cloud storages with teammates securely
#4
Increase team productivity with mobile access, anytime and anywhere
#5
Find documents, links, specific messages, and more with integrated search
#6
Connect 200+ popular apps to collaborate effortlessly
#7
Personalize messages with reactions, mentions, bulletin points and more
#8
Prioritize information by pinning messages
#9
Unbelievable pricing - the lowest you will ever find
#10
Everything your business needs - 50 apps, 24/5 support and 99.95% uptime
Join the SaaS Revolution
All-in-One Suite of 50 apps

Unbelievable pricing - $14.99/user

24/5 Chat, Phone and Email Support