5 Best Instant Messaging Apps for Business
One of the key concepts you have to be mindful of the need to communicate well with the team. Having the right team communication is an absolute must for the smooth functioning of a firm. This is why in such cases; you need to find the right instant messaging apps.
When you have the best apps, you can carry out channel messaging efficiently. This will ensure that all the team members will be able to stay updated on the progress of the project. This in turn ensures better productivity and improved efficiency.
Instant Messaging: Functioning
Instant messaging apps serve a lot of different functions. If you would like to know what they are, here it is.
Quick communication: Having these apps ensure that you can out-channel messaging. This, in turn, ensures that the communication is smooth and sans hassles.
Easy to collaborate: When team collaboration is on your mind, it is instant messaging apps come in handy. You have to be sure that you are paying heed to the right ways by which you can get the team on board and keep them in the loop regarding the right channels to use.
Customer engagement: A lot of companies choose to use instant messaging apps to stay in touch with their customers. It helps in having live chat and therefore you can iron out any issues or queries they may be having. This, in turn, will allow you to be responsive and therefore stay in touch with efficient clients.
5 Best Instant Messaging Apps
Those who are on the lookout for the right apps so that they can enjoy the best of team communication can keep an eye out for these options.
Teams.cc
Teams.cc is one of the top team chat software made by 500apps that is used extensively by business owners for efficient team collaboration. Here are the standout features.
It comes with several chat options including text, audio calls, video conferencing, and more. Each of these aids in efficient team communication.
It also offers the best screen-sharing option and this helps in smoother team collaboration as one is able to see what the other team members are doing. It, therefore, brings in better efficiency for group projects.
You can share files and make video calls all over the world. This thereby allows you to interweave the tasks with perfection. It works in a seamless manner and is also pretty easy to operate.
It makes use of a unified interface and therefore you can access the different features using multiple devices and that too simultaneously.
You can integrate it with different CRM apps and thereby ensure that the database access will allow the members to communicate in an even better manner.
So, these are the key features that seem to sum up the use and benefits of this instant messaging tool.
Get started with the leading Instant Messaging Software today! Sign Up 14 Day Trial
WhatsApp Business
When it comes to instant messaging apps, WhatsApp seems to be the smartest and the most popular choice out there.
For businesses, you can choose WhatsApp business. It also has an option called WhatsApp business API which can be used by enterprises to ensure efficient team collaboration.
With the use of WhatsApp business too, you can create a catalog and this will help you show your top products and services.
Customers can directly get in touch with you via live chat and this ensures that you are accessible to your prospective customers all the time.
The chat offers a secure and reliable method of getting in touch as messages that are sent are end-to-end encrypted. This will ensure no unwanted access.
Telegram
Telegram is emerging as the most popular chat app. There are more than 200 million monthly active users and is also used extensively in the world of cryptocurrency. Here are some of the key features.
It offers options like app search, scan codes, and links. This ensures that you will be able to generate the right leads.
You can use this instant messaging app for the sake of establishing smooth team communication. Different team members can create a group and share regular updates about the project status. This keeps everyone informed.
It offers the provision to create groups and you can also send broadcast messages. This is great when the firms need to make a general announcement. All the members of the group will be notified in one go.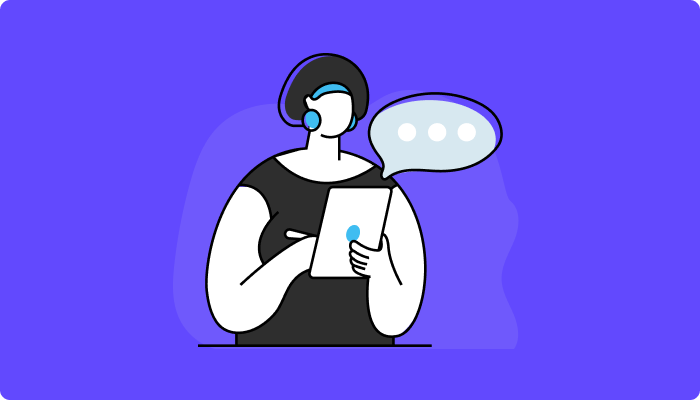 Skype
Skype for Business Group Chat is a Skype for Business feature that provides chat rooms where you can have an online extended conversation with other people about a certain topic. Messages are posted in real-time and saved over time so that current and future chat room participants can see them.
Skype is less formal than an email and faster than a phone call.
Skype for Business allows you to add people from within and outside your organization to your contact list.
WeChat
WeChat is another popular app as far as an instant messaging app is concerned. It comes with several features.
It helps you send several push notifications to ensure you can make announcements to different team members in one go.
You can also use this instant messaging app for the sake of gathering followers.
It comes with an easy-to-use conversation interface that helps you stay connected and stay in touch with your customers and clients.
WeChat also offers different types of official accounts and you can choose whether you want to opt for a subscription, service, enterprise, or even mini program. These are all programmed to help you stay in touch with the team and the customers alike. You have to understand the reach and purpose of each of the apps and then decide the best one for your business accordingly.
So, these are the instant messaging apps that you can choose to have. Remember, a well-chosen app and a well-executed one ensures that you will be able to use it to the finest. This will allow you to keep the customers and the clients engaged.
In the current times, it is absolutely vital to ensure that your customers are all ready to believe that you are always going to be there, and being responsive is one of the desired traits. So, make sure that you end up with the right decision as far as instant messaging apps for business are concerned.
Conclusion
So, these are the instant messaging apps that you can choose from. Feel free to peruse through the details and then check out what seems to be the befitting option. As you know, when you choose the best messaging apps, you can become responsive and therefore keep the team members in the loop and also stay in constant live touch with your customers as well. So, feel free to go through the possible options we have listed and then you can choose the best of such apps and make the right move. We are sure you will be able to feel the right difference in your firm.
#1
Create unlimited number of public and private channels for an effective team collaboration
#2
Communicate across teams using instant text chat, voice recording, & HD video calling
#3
Share files from local drives and cloud storages with teammates securely
#4
Increase team productivity with mobile access, anytime and anywhere
#5
Find documents, links, specific messages, and more with integrated search
#6
Connect 200+ popular apps to collaborate effortlessly
#7
Personalize messages with reactions, mentions, bulletin points and more
#8
Prioritize information by pinning messages
#9
Unbelievable pricing - the lowest you will ever find
#10
Everything your business needs - 50 apps, 24/5 support and 99.95% uptime
Join the SaaS Revolution
All-in-One Suite of 50 apps

Unbelievable pricing - $14.99/user

24/5 Chat, Phone and Email Support