How to Choose the Right Collaboration Software for Your Business
Today, you don't have to see each other physically to collaborate. This is one thing that businesses have learned to appreciate. This post will outline for you handy tips to ensure you pick the best collaboration software.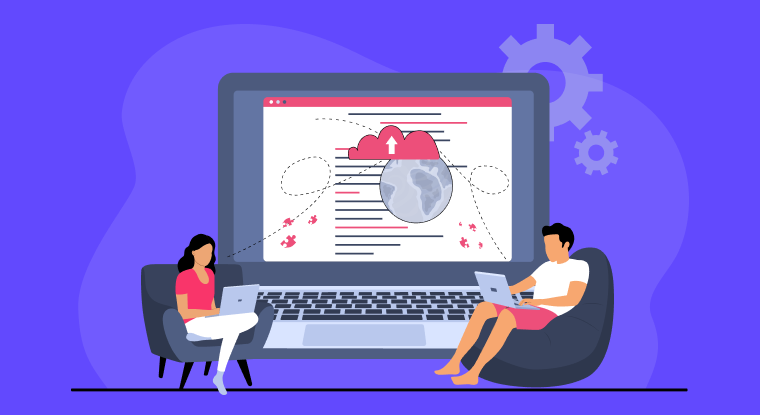 Technological advancements have made it possible to work remotely. Today, you don't have to see each other physically to collaborate. This is one thing that businesses have learned to appreciate. However, with the many online collaboration tools, businesses are finding it difficult to choose the best platform. If this is something you've been worried about, this post will outline for you handy tips to ensure you pick the collaboration software.
Finding the Best Collaboration Software
There are several things to mull over before choosing any team collaboration tool. Here's a closer look at the most crucial factors you need to consider.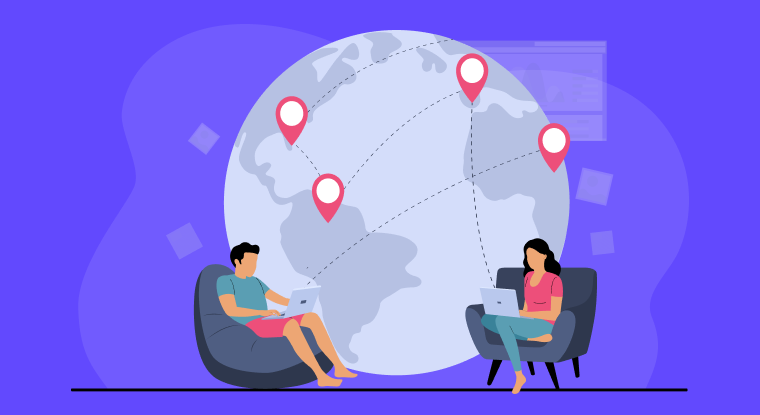 1. Your Business Goals
While there are many collaboration solutions over the internet, this doesn't mean that you can choose any. Depending on your business goals, you will be obliged to settle for a specific tool. Determine your business goals before you even think of finding any software online. For instance, if your team wants to use the software to conduct video meetings, you will want to find a tool with video conferencing features. The same criteria apply when choosing a tool that integrates other apps. So, it makes a lot of sense to think about your company's goals before anything else.
2. Security Features
Most companies neglect the importance of security features when selecting collaboration tools online. You risk losing vital company data to unscrupulous individuals by overlooking security features. You can also be a victim of cyberattacks, something that can easily bring your business to the ground.
A good solution should come with features like complete end-to-end encryption, multilevel authentication, two-step verification, etc. Besides, the software you intend to use should also offer secure mobility now that you could be using the collaboration software with remote staff.
3. User Experience
How about the user experience? Have you considered how easy it will be for your users to use the software? Some of the best collaboration tools today are quite easy to use. You want to motivate your teams that collaborating using a specific tool will lead to increased productivity, real-time feedback, updates, and so on. Therefore, apart from looking for a feature-rich solution, consider whether the user experience is friendly enough.
4. Automation
To add to what we've pointed out above, a great collaboration tool should automate certain tasks around your company. For example, if essential updates should be sent daily to the rest of the team, think about choosing a tool that can automate this process.
5. Ease of Integration
With so many productivity apps to use around your company, you should pick the right software compatible with other tools you use. The integration gives you the flexibility and convenience of working on a single panel. The advantage gained here is that productivity and efficiency are achieved. You can work on multiple productivity applications simultaneously and still chat with your teams on the same dashboard.
Best Collaboration Software for Workplace Success
Now that you have an idea of choosing the best solution for your collaboration needs, here's a succinct look at one of the best collaboration tools we strongly recommend.
Teams.cc
Teams.cc ranks as one of the best online collaboration software. It's a powerful all-in-one digital solution that can quickly transform how your teams interact. In addition, the software has a suite of exciting features such as secure file sharing, real-time team messaging, channel management, user management, and built-in video calling.
Unlike other collaboration solutions, Teams.cc doesn't limit the number of messages you can send to your teams. What's more, it offers a unified messaging platform where you can hold video calls phone calls, send emails and share your screen with other members of your team. All these powerful features come at no extra cost. Teams.cc also boasts of being one of the best chatting tools integrated with email software, project management system,and other help desk software.
Final Thoughts
There is no better way to collaborate with your teams than choosing the best software that delivers. It's all about creating a wonderful user experience that will ensure you achieve your business goals. Teams.cc by 500apps will bring a profound transformation in how you work with your teams remotely.
#1
Create unlimited number of public and private channels for an effective team collaboration
#2
Communicate across teams using instant text chat, voice recording, & HD video calling
#3
Share files from local drives and cloud storages with teammates securely
#4
Increase team productivity with mobile access, anytime and anywhere
#5
Find documents, links, specific messages, and more with integrated search
#6
Connect 200+ popular apps to collaborate effortlessly
#7
Personalize messages with reactions, mentions, bulletin points and more
#8
Prioritize information by pinning messages
#9
Unbelievable pricing - the lowest you will ever find
#10
Everything your business needs - 50 apps, 24/5 support and 99.95% uptime
Join the SaaS Revolution
All-in-One Suite of 50 apps

Unbelievable pricing - $14.99/user

24/5 Chat, Phone and Email Support