How to Enhance Your Workplace's Team Communication?
Team communication is crucial for business success. We look at proven ways to help your business boost workplace communication in the digital age.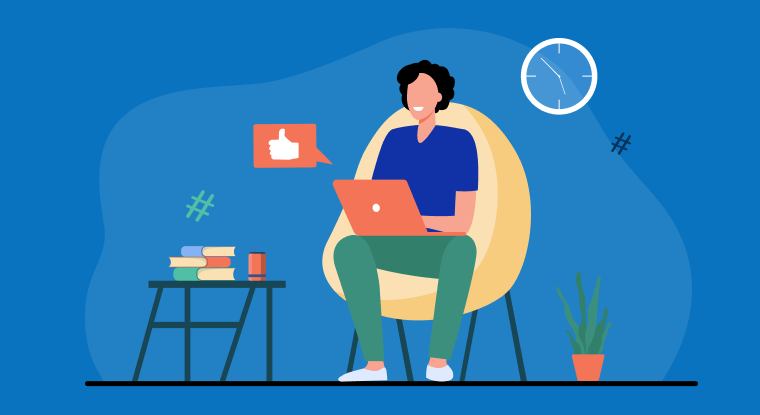 Few people put it better than Mike Krzyzewski, a successful American basketball coach, when he said, "Effective teamwork begins and ends with communication." As Mike confirms, team communication is the lifeblood of every successful team. And for a business to keep producing excellent results year after year, it must thrive on sustained interpersonal and interdepartmental communications.
According to research, 75% of employees rate communication as necessary in the workplace. But it doesn't happen overnight or without effort. Effective team communication only occurs with deliberate efforts to create a collaborative culture. When this happens, there are tons of benefits, ranging from improved productivity to increased employee satisfaction. In this article, we'll look at proven ways to help boost team collaboration. We also show you how to harness them, regardless of your business type.
Ways to Improve Your Workplace's Team Communication
The process of improving workplace communication involves a mix of strategies. Here are some of the top ones:
Define Company Goals
As a company, there are specific cherished goals and values which define the standards around which procedures are set. To ensure that everyone keys into these goals, it is essential to ensure that they are all aware of these goals. Clearly define these goals, and ensure that they are communicated to every team member with the right team communication medium.
When these goals are communicated, team members are able to produce better-quality output. This is because they know what outcomes are better suited to the company's philosophy. For example, suppose one of your business goals is efficiency. In that case, this can spur your team members to brainstorm ways to cut costs and deliver on projects faster. If it's swift customer service, your staff are more likely to respond to customer requests as much as possible, rather than making them wait.
Ensure All Communications are Purposeful
Few people like having their time wasted, especially when they're at work. After all, they probably have several projects lying on the desk for their attention. To ensure that team members feel that every interaction is valuable, ensure that each team communication has a purpose.
Define the purpose of each meeting beforehand, and share it with the involved parties. Effective team communication also involves great feedback, and sharing the purpose of the meeting ahead helps everyone to prepare appropriately. It also allows them time to think deeply about the topic of the discussion, so they can make compelling contributions where necessary.
Additionally, having a purpose helps prevent the discussion from veering off course. It ensures that the focus remains on only the critical issues. A great tip is to always prepare an agenda for each meeting, especially when it involves more than two people. From time to time, look at the schedule to ensure that each issue is appropriately resolved.
Keep Meetings Short and Concise
It's also a great idea to keep meetings short and focus only on the most crucial tasks. According to a study by the University of North Carolina, managers say that up to 71% of meetings are unproductive. Limit unnecessary chatter by having short meetings with clearly defined purposes. It may be tempting to continue the discourse onto other related topics, but leave different agendas for future meetings.
Schedule Regular Status Updates
When working on a specific goal, it's crucial to ensure everyone is constantly on the same page. To ensure that everyone is on track to meet their objectives, it's always a good idea to schedule regular meetings. At these meetings, each team member reports on their progress and team leads can communicate new information to team members on the team communication app. At these meetings, you can ask questions like, "What's the progress with this task?", "Did you encounter any challenges?", "How do you intend to overcome these challenges?" or "What tasks are left for you this week?"
Regular status updates help reveal potential problems or issues, allowing the team to solve problems quickly. They're also a great way to help new workers adjust to the nitty-gritty of workplace tasks and help them with proven solutions to roadblocks. With regular updates, you can limit endless meetings and cut to the matter on a one-to-one basis, boosting efficiency.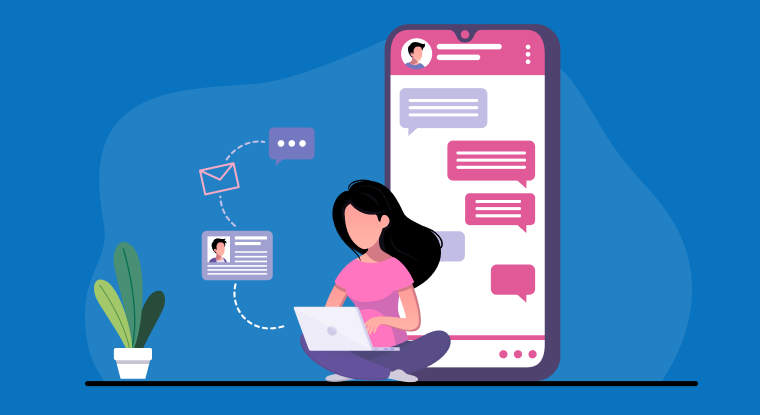 Set up One-to-one Interactions
It's essential to meet up with the entire team; however, you should never underestimate the power of one-to-one interactions in these team communication activities. Say, for example, you need to discuss a sensitive issue with an employee. In that case, a one-to-one interaction is the best way to achieve your desired results. It helps prevent miscommunication, as it provides a relaxed environment for honest feedback.
Additionally, one-to-one interactions are a great morale booster. In one-to-one interactions, team members can share their challenges, and you're able to provide valuable solutions and encouragement. You're also able to hear their suggestions and input, which shows employees that you value their insight and contribution. These insights may also be quite valuable for your company when implemented. They can help your business derive more value from its top talent.
Use a Team Communication App
In today's technological age, teams are moving from physical offices to a more digitalized workplace. The digital age is characterized by the fast delivery of data and information. Team chat software like Teams.cc harnesses the best web-based technologies to allow you to streamline work processes easily.
No matter where your team members are located – whether in the same city or on opposite ends of the globe – you're able to bring greater efficiency to your projects. With these team communication tools, managers can assign tasks, set deadlines, monitor progress, and give feedback in one place. Team members can also interact and collaborate using video conferencing, voice calling software, file sharing, and more. Also, everyone remains constantly updated and informed, allowing the team to boost productivity.
Conclusion
By harnessing online team communication and collaboration strategies, you can harmonize top talent at your workplace to produce excellent work efficiently. This way, you become more productive, while boosting the satisfaction of your team members.
#1
Create unlimited number of public and private channels for an effective team collaboration
#2
Communicate across teams using instant text chat, voice recording, & HD video calling
#3
Share files from local drives and cloud storages with teammates securely
#4
Increase team productivity with mobile access, anytime and anywhere
#5
Find documents, links, specific messages, and more with integrated search
#6
Connect 200+ popular apps to collaborate effortlessly
#7
Personalize messages with reactions, mentions, bulletin points and more
#8
Prioritize information by pinning messages
#9
Unbelievable pricing - the lowest you will ever find
#10
Everything your business needs - 50 apps, 24/5 support and 99.95% uptime
Join the SaaS Revolution
All-in-One Suite of 50 apps

Unbelievable pricing - $14.99/user

24/5 Chat, Phone and Email Support