Why Team Communication is Important in an Organization?
About 39% of employees report a lack of collaboration in their workplace. And collaboration, particularly online collaboration, can scale up productivity by 30%. Regardless of what role each team member plays, communication is crucial.
"Teamwork is the lifeline of an organization." The success of any organization is dependent on how effective teamwork is managed.
However, about 39% of employees report a lack of collaboration in their workplace. And collaboration, particularly online collaboration, can scale up productivity by 30%.
Regardless of what role each team member plays, team communication is crucial. Having open communication about shared goals, strategies, and directions is at the heart of an ambitious team.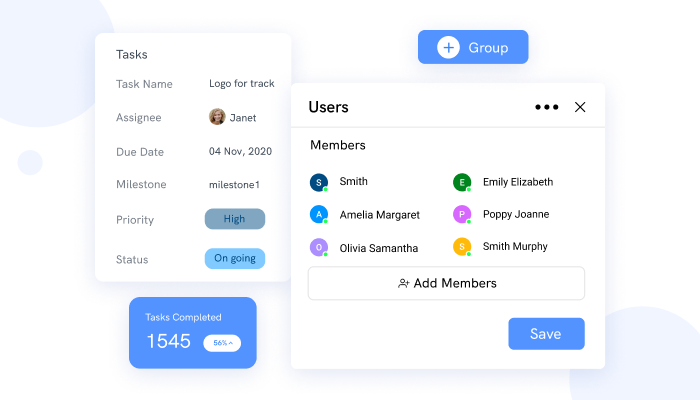 So What Exactly is Effective Team Communication?
Communicating effectively means just that - your ideas and concepts being heard and acted upon by your team members. It can also mean listening, understanding, and taking appropriate actions towards what others are saying.
"Effective communication is a two-way street - talking and being heard."
When communicating, if you do not use the proper channel, the information will not circulate, eventually leading to misunderstanding. Clear communication is how departments, teams, and companies build success.
Why Should you Maintain Effective Team Communication?
When communication is effective, all parties involved feel accomplished and satisfied. Below are some reasons you should maintain effective communication within a team for a better understanding of its importance:
Greater efficiency and better solution
Communication helps every team member understand their roles in completing a task. With this, everyone is more focused and efficient. In addition, effective communication comes in handy in a variety of circumstances. For example, when a teammate isn't able to meet a deadline, communication helps everyone on the team come up with a solution before it escalates.
Positive working relationship
Effective communication fosters trust among teammates and management. When there is trust, it creates an environment for positive professional relationships. Hence, management will get more acquainted with its team members. So they better understand the thought process, tendencies, weaknesses, and strengths of each teammate. As such, it will help management do better at assigning tasks.
Reduces chances of conflicts
Communication keeps everyone on your team in check as they all know what role they are to play. According to statistics, 89% of employees experience conflicts of some kind. This figure reduces significantly with effective communication.
Achievable and clear goals
Communication is a crucial component of making goals achievable. As a team leader or manager, you ought to communicate the expectation and goals of every task. Doing this makes things more evident; hence, objectives are met and exceeded with ease.
Consequences of lack of communication
Teams that lack communication will eventually wind up wasting time and energy. Here are three consequences that can arise from a lack of communication in a workplace.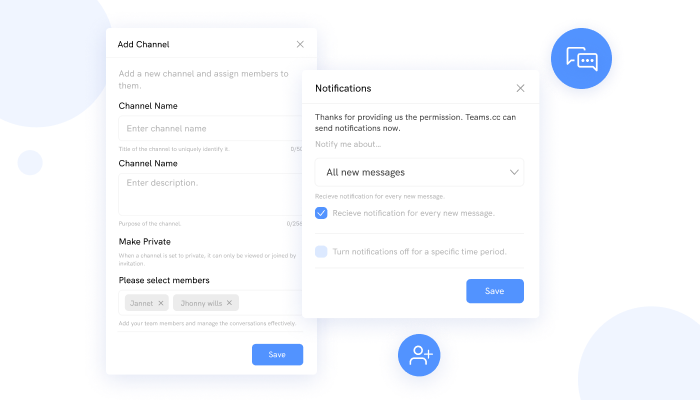 Misunderstanding
When communication is not clear, misunderstanding is bound to set in. As such, what you intend from your team will differ from what your team thinks you mean. A perfect example is when you do not properly communicate territories to teammates. This miscommunication will cause territorial conflicts, which will result in friction between teammates.
Unpredictable work environment
Lack of communication causes unpredictability and instability in the workplace leading to uneasy movement of employees. Employees might not fully understand their objectives or misunderstand the process. This miscommunication will lead to ineffectiveness and unproductivity of employees at their job.
Low morale
According to a survey from over 300 HR managers, lack of open and honest communication tops the list of factors that cause low morale. Employees will feel less motivated to work when you do not communicate important matters to them. And when there isn't much progress due to employees' low morale, it will eventually cost the company money.
How to improve communication with a team?
Research shows effective communication with a twist of organizational support, competence among leaders, and clear objective produces the highest level of success in teams.
So, if you lack effective communication in your organization, one of the easiest ways to fix it is with team chat software.
With team chat software, you can regularly check up on your team and easily pass any information to your team in real-time. It also helps team members pass across information with one another and the man