Every business needs to establish a form of communication among team members. With the realm of remote working upon us all, there is a need to make the communication as effective as possible. Effective team communication serves as the bedrock of nurturing happy, productive, and influential team members.
A workplace comprises individuals with a different upbringing and peer groups. The onus lies in the organization to find a balance that integrates all individuals into a cohesive team. This requires understanding the dynamics of each team member through taking advantage of their strength and quirks. Developing a communicating squad is an excellent approach to getting more done. As a result, the business will have many ideas and experiences working towards a collective outcome.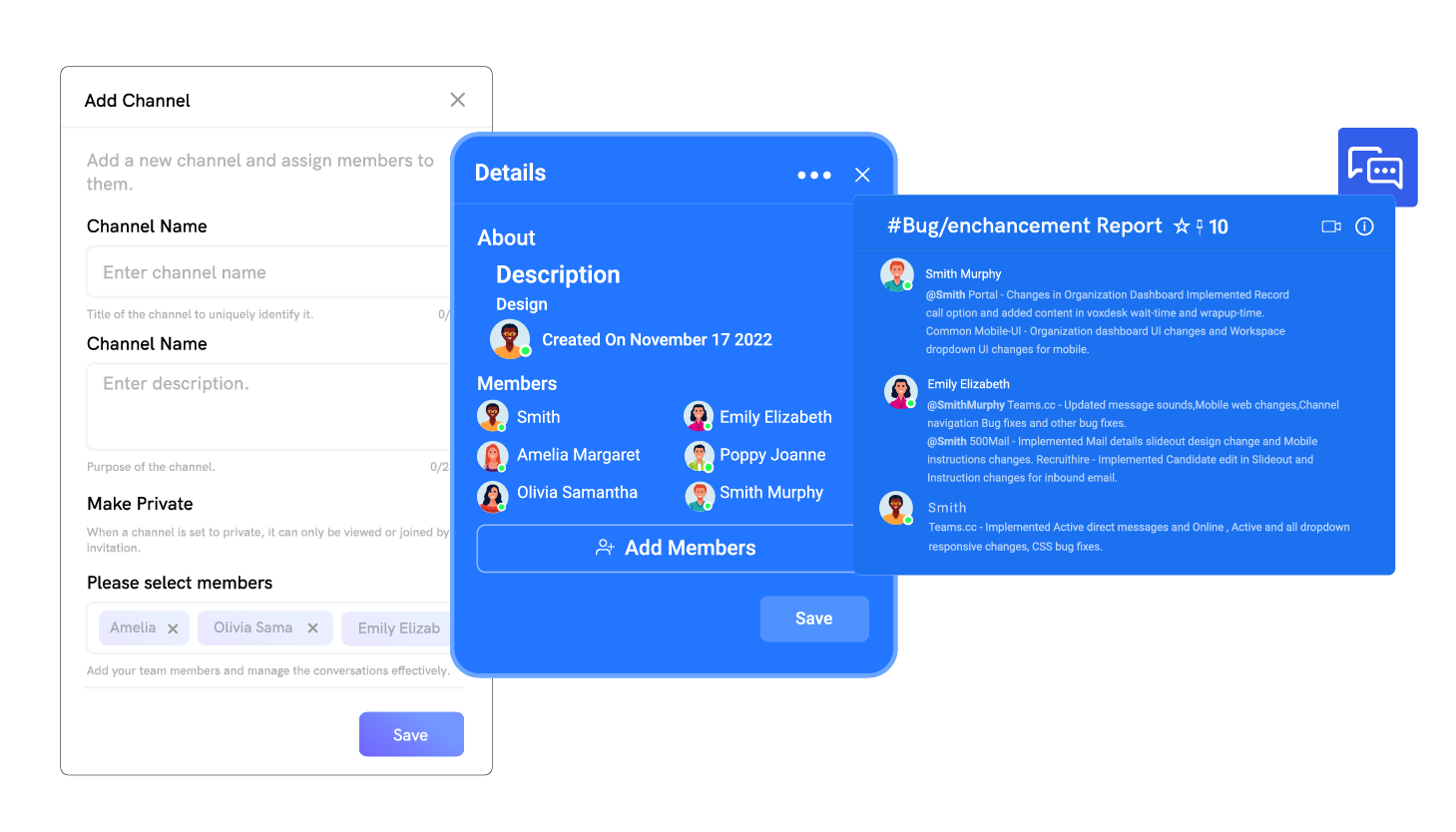 Team members are said to be effectively communicating when that share experiences and provide feedback. By sharing experiences, they generate insight to become effective problem-solvers. Each task is tackled through a collaborative effort.
In all, your team will only function properly when they communicate to achieve goals, primarily if the goals are well defined. All businesses rely on team members. Unfortunately, communication becomes more structurally complex with the rise in virtual working.
If you aim to improve your team communication, you need to understand the various ways your team relates. They are:
1. Verbal
Verbal communication is the use of words to convey a message. It is anything spoken from the mouth of one team member to another.
Verbal communication can come in various forms, including statements, presentations, feedback, chit chats, etc.
Before the other types of communication came into being, verbal communication was the leading way teams exchanged information.
In a physical setting, verbal communication comes easy, as all team members see each other physically. However, exchanging information verbally while working remotely comes with its challenges.
A tool like Teams.cc enables businesses to perform real-life verbal communication from anywhere. It is the perfect solution for remote workers with challenges in maintaining a formidable relationship between employees.
2. Nonverbal
Nonverbal is a means of exchanging information without exchanging any words. This can be in the form of signals or messages like eye contact, facial expressions, gestures, postures, and body language. This form of communication is the most diverse.
Originally, nonverbal communication is based on context, especially face-to-face and interpersonal relationships between team members. However, technological growth has accounted for non-verbal communication through emailing platforms, SMS, and video conferencing.
All businesses rely on non-verbal communication. From body language to countenances, a lot can be said via nonverbal communication.
As a team transits into a remote phase, there is a need for a platform that allows for nonverbal communication. Through Videoconferencing, Teams.cc lets you stay connected to all team members irrespective of where they are.
Furthermore, each team member will see others as more than a voice over the phone. The software enables them to catch all emotions others portray. Also, it has a real-time texting interface to exchange information in real-time.
In addition, the software is imbued with the channel messaging feature, which enables you to create channels for tea messages. The channel is where team members share ideas and make decisions towards a common purpose.
3. Feedback
This type of communication enables team members to express their ideas, frustrations, and praise. Team communication aims to improve a healthy culture across all team members; feedback is an excellent way.
When team members give either formal or informal feedback, they feel valued. This will improve their productivity and dynamic within the team.
Formal feedback entails a leader requesting responses from a team through forms or surveys. Team members give informal feedback as advice, opinions, or suggestions willingly.
Team.cc allows you to request feedback from your employees. You can request a survey or voluntary opinions. Either way, the software gets you closer to your team.
4. Presentation
This type of communication can be adapted to various speaking situations. For example, members employ it when addressing or briefing a team. The presentation can have different objectives, including marketing, advertising, research, employee engagement measurement, etc.
Before communication via presentation can be deemed complete, the speaker must get the message across to the listening with the aid of a persuasive element. For example, for a team member to communicate effectively in an organizational setting, he needs to present his information.
With the prevalence of remote working, more businesses look for online solutions that make presentation possible anywhere and available to others.
Teams.cc lets you manage all your presentations from anywhere. Moreover, it allows you easily share information among team members irrespective of their location.
5. Debate
This is a healthy form of communication that requires a team section to agree and another to disagree on a topic. It is a great way to foster a unifying foster within the employees. This pushes each team member to explore new ideas and allows expression, feedback, and change.
Primarily, debates are used in brainstorming sessions where all parties are able to express ideas to one another. In addition, debates create an open communication atmosphere that allows for the free flow of energy and creativity.
Conclusion
In business management, communication is one of the essential functions. Effective communication can hold a business together and vice versa.
Communication promotes managerial efficiency and stimulates the employees to work productively in cooperation. Therefore, to have an efficient system, you need to pay close attention to the communication within your team.
Teams.cc is designed to foster relationships among team members. The software allows for seamless communication among your employees with features like secured messaging, video and voice calls, channel management, and so on. It also integrates easily with other industry-leading apps to enable you to have a seamless workflow.
Use Teams.cc to improve your team's productivity. Get started now at Teams.cc