How to Keep in Touch With Your Team While Travelling
Interaction between team members has a significant impact on teamwork positively and negatively. Teamwork is influenced by the availability and value of communication present in a team and management.
Teamwork is a bonding agent that brings people together and encourages them to depend on each other to complete tasks. Teamwork facilitates advancement and allows the team to resolve issues that a single person might have stalled. It's the foundation upon which all successful companies are built.
Interaction between team members has a significant impact on teamwork positively and negatively. Teamwork is influenced by the availability and value of communication present in a team and management. Everyone should know how to relate efficiently in enhancing teamwork. The effort of a team is jeopardized when members do not communicate effectively and actively. Also, when carrying out a team project, all team members must be within ease of reach whether they are physically present or away from the team.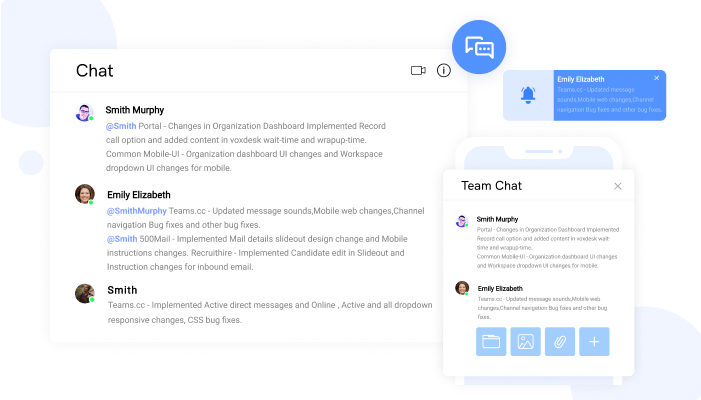 Effective Communication for Teamwork
The advantages of forming a productive team cannot be exaggerated. Team interaction is so important to a team's performance; therefore, it must be understood by all members. Solid team communication is fundamental to the team's understanding, and this understanding will foster strong team relationships. Incredible team communication skills can improve a sense of shared purpose among team members, achieving their objectives. Regular cordial interaction can aid in developing a sense of community and strengthen relationships among team members. Staff members are more inclined to seek assistance whenever they need it, allowing an increased efficiency within a team.
Challenges With Keeping in Touch with Your Team While Travelling
Getting information across and receiving immediate responses is a major challenge when staying in touch with your team while on the road. The majority of the time, the response time is slow, which adds up and slows down the task completion rate. It's also difficult to keep track of the progress of both group and individual efforts. Some team members may not put forth their full effort or maybe underutilized, and it will be difficult to identify and address these lapses to improve the team's outcome.
Tools For Communicating with Your Team While Travelling
Professionals from various fields can stay in touch and collaborate from any location in the world due to modern innovation. Trying to manage a complex staff strength, on the other hand, can be challenging, mainly if 50 percent of your team is in the office and the other 50 percent is scattered around the world. In addition, face-to-face discussions with each employee may appear impractical, and communication errors can occur when all of your communications are conducted electronically.
teams.cc
Teams.cc is a tool that promotes keeping in touch with team members from any location; it operates with a mobile access feature that makes it an efficient tool for teamwork communication.
What Is the Mobile Access Feature, and How Does It Work?
You can use this functionality to unleash the value of flexible alliance for superior methods in managing projects. It allows you to utilize your smartphone or tablet to work collaboratively, interact, and connect to the teams.cc app, which is available for iPhone and Android devices. You can conveniently exchange information with your team members using mobile devices wherever you are. A mobile-friendly User Interface makes it a lot easier for teams to communicate. teams.cc can be accessed from a mobile device because it has a very intuitive and consumer-friendly interface that allows users to communicate with the team while traveling easily. This feature allows;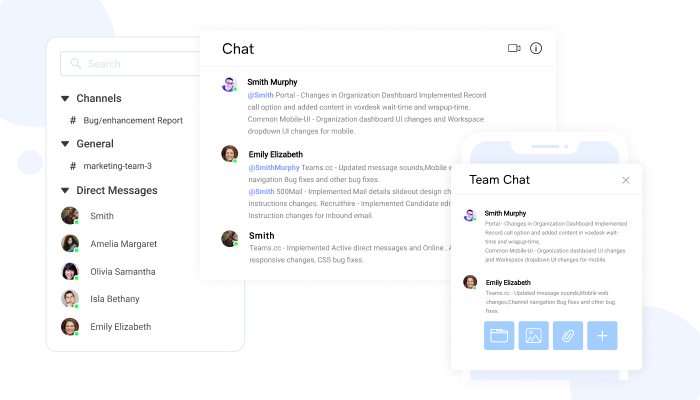 Communication in Real-Time You have the luxury to disclose ideas or confidential details with your team via channels and receive responses in record time. teams.cc can also be used for communication within the organization, project execution, and more.
Constant reminders of new information Prompt notifications on your smartphone keep you informed and enable you to receive messages quickly, avoiding communication delays.
Freedom to connect from any location Keep in touch with your coworkers irrespective of their location. Updates will appear on both your mobile and desktop devices, allowing you to work on whichever device is most convenient for you.