How Teams.cc is Better than Frontier Communication Tool?
If you're looking for a better communication tool than Frontier, check out Teams.cc. It's user-friendly and has more features to stay connected with your team.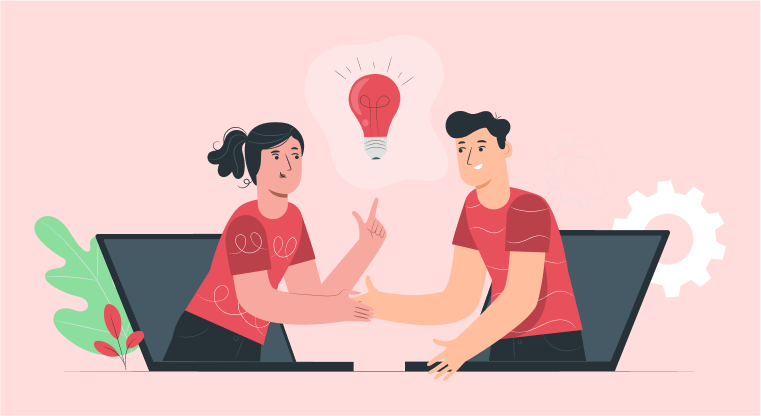 All about Frontier Communications App
Unified Collaboration, is a solution by Frontier Communications app that offers a single virtual workspace where users can collaborate across devices and from remote offices using its collaborative capabilities. Instant connections between users are made possible through real-time communication techniques including instant messaging, desktop sharing, phone services, and video conferencing.
Additional systems include email, tools for monitoring the production of a workflow, and on-demand training and lesson videos. To facilitate quick and easy information sharing, UC combines all of these functions into a single user interface.
All about Teams.cc by 500apps
The business collaboration tool from 500apps is called Teams.cc. The product is intended to make working with colleagues easier. Given its features, which include unlimited group communication, secure document sharing, a channel board, video and sound conferencing, and other highly effective productivity tools, it should come as no surprise that it is the #1 choice for businesses. As a cloud-based solution, groups provide a comprehensive solution for record capacity and conversation documentation. This group chat programming's strong outsider mix supports a consistent work process with other efficiency tools.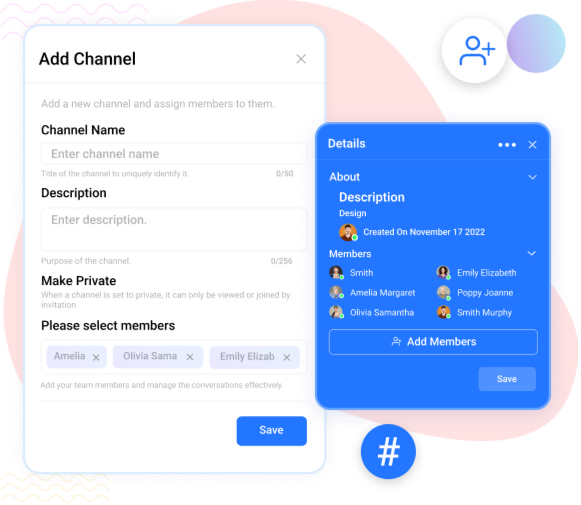 Even though it has the best highlights, Teams is arguably the most affordable option in the market. The intended product, which is a private corporate arrangement, provides benefits that outweigh its expenses. For a monthly fee of $14.99, you can use all of the features that groups offer. You may also check us out before starting a membership plan by visiting the demo.
Importance of an Effective Team Collaboration Tool
A powerful team collaboration software is the cornerstone of any workplace's efforts to increase productivity and synergy. The modes of corporate working and team structures have seen a significant transformation since the COVID pandemic. The borders of offices have expanded all across the world as most organizations choose to allow their staff to operate from remote locations. In addition to separating the working staff members from one another, this development has made it more difficult to establish the most effective and efficient means of preserving a fluid network of communication inside the business.
Teams.cc, provided by 500apps, is the most straightforward and efficient way to collaborate with your team and advance at the same rate as your colleagues. An effective team chat and collaboration tool ease the struggle of bringing multiple ideas on a common platform and helps your team to work together and turn those ideas into reality. Organizations often use free communication apps to generate higher ROI on every project. The smart features of Teams gives the application an advantage over the services of frontier communications app when it comes to achieving high productivity and better ROI.
Channels and Modes of Internal Communication in Corporates
Numerous virtual communication platforms are there in the market, as seen by the constantly shifting workforce demographics. Regardless of whether they work in the office or remotely, everyone can benefit from a good internal communication app. Both the softwares Teams.cc and frontier communications app are service providers in this field allowing corporations to have an easy mode of communication within their teams.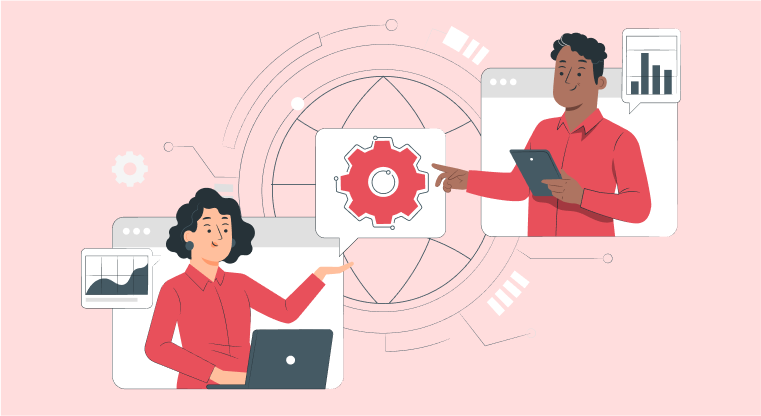 Using resources like the workplace intranet, information can be exchanged verbally or electronically. The advantage of an intranet is that it is available 24 hours a day and can be accessed by members of staff from any location with an internet connection.
What are the Channels for Internal Communication?
Internal Communication is Divided into Five Major Channels:
Strategies, financial statistics, internal and external data, and other essential general information are all included in the information that management distributes.
Team: refers to a group of colleagues who collaborate to achieve a set objective.
Face to face: In-person briefings on tasks and circumstances.
Peer: Informal interactions amongst coworkers are considered to be peer-to-peer conversations.
Resources: comprise things like the intranet, email, social media, messaging, video calls, and the phone.
For internal communication, each of them employs a distinct medium:
Verbal: Information conveyed orally is alluded to as verbal communication.
Electronic: The largest portion of written content is distributed electronically.
Written: Information can also be transmitted through Posters and graphics on paper as a form of expression.
Why Teams.cc is better than frontier communication app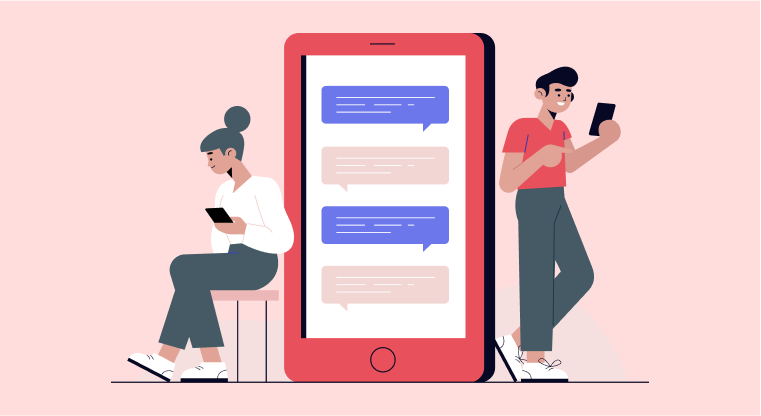 Team.cc is a cloud-based single communication program that offers simple teamwork with text messages and file sharing as well as sophisticated channel management. Through the built-in 500Conference service, this application is powered by features including voice and video calling with screen sharing. It enables management to carry out efficient project management to measure, monitor, and accomplish targets more quickly.
To help you organize your workflow, this communication tool may be integrated with AgileCRM, Asana, Gmail, Google Drive, and more than 200 other programs. Easy accessibility and integration with other apps and features is a limitation in frontier communications app.
Best Pricing
The no tiers, honest pricing and cancel anytime features of Teams makes it the most budget-friendly and financially adaptable mode of operations in the market. It allows its users to avail of more than 50 cloud apps suites and multiple workspaces at an all in one single pricing for all its 50 apps. Its 6 data centers assure smooth and easy conduction of work and information throughout the vertical as well as horizontal strata of any organization. This software also comes with 24/5 customer service to resolve issues faced by the customers to provide excellent quality of service and maintain global competitiveness and competency.
On the other hand, frontier communications app comes with variable pricing for the total number of users that are added per service, which makes it a less corporate friendly tool where the requirements are flexible and ever expanding. As well as frontier communications app is only a communication software that does not have any added features like Teams.cc which can help provide other corporate solutions.
Conclusion
Teams.cc is a more advanced and budget friendly software as compared to frontier communications app when it comes to providing corporate communications. Its all in one pricing promises to provide its customers with a more honest package for all scales of businesses and let them explore the unlimited potential of their teams. Frontier communications app on the other hand is limited by its variable pricing model as it binds the organizations, with frequent changes in manual headcounts within the team, from choosing the right package and option which can deliver to all their expectations.
Teams also has an advantage over frontier communications app as its ability to be integrated with other functions and tools of 500apps suites makes it a more futuristic and highly effective way to provide solutions to all types of organizational limitations. Beyond providing just modes of communication, it can be used as a source of project management, overlooking sales operations, finding HR solutions, devising better marketing strategies, and improving the productivity of the teams.
However, we have seen Teams transform groups of all sizes. Whether you're looking for a simple chat platform to check in with your coworkers or a more sophisticated virtual conference solution, we have you covered on the road to better teamwork.
#1
Create unlimited number of public and private channels for an effective team collaboration
#2
Communicate across teams using instant text chat, voice recording, & HD video calling
#3
Share files from local drives and cloud storages with teammates securely
#4
Increase team productivity with mobile access, anytime and anywhere
#5
Find documents, links, specific messages, and more with integrated search
#6
Connect 200+ popular apps to collaborate effortlessly
#7
Personalize messages with reactions, mentions, bulletin points and more
#8
Prioritize information by pinning messages
#9
Unbelievable pricing - the lowest you will ever find
#10
Everything your business needs - 50 apps, 24/5 support and 99.95% uptime
Join the SaaS Revolution
All-in-One Suite of 50 apps

Unbelievable pricing - $14.99/user

24/5 Chat, Phone and Email Support