Top 10 Tips for Better Team Communication – Teams.cc
Team communication without being effective is not complete. As simple as the term may appear, effective communication requires far more than simply passing on information. It's less about the communication itself and more about the effectiveness of your message.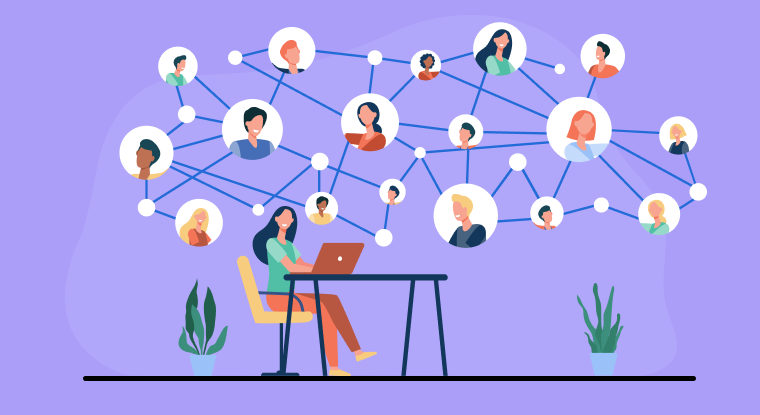 Ineffective communication has long been a significant problem for even the most successful firms. Thus, the one-million-dollar questions this piece seeks to answer include what team communication implies and why it is essential. What are the ten available tips you can use for effective team communication?
According to the 2017 research gathered by INC.Africa, the cost of communication barriers for an average firm is up to $60 million per year in productivity loss.
The above, therefore, speaks to how crucially effective team communication is for the success of any business. Missed deadlines, disagreements, and dissatisfied staff are often the result of poor team communication.
What is Team Communication?
Communication is simply the interaction between two people. Team communication encompasses sharing information between any number of people in your company or team that entails business and the traditional two-person conversation.
Whether it's communication between a Director and a new team member or between managers from two distinct divisions, it all falls under team communication.
However, team communication without being effective is not complete. Thus, as simple as the above description may appear, effective communication entails much more than merely conveying information. It's more about the efficiency of your message than it is about the communication itself.
Team members must first receive the message accurately and then grasp how it affects them for information transfer to be effective, whether spoken, drawn, or written.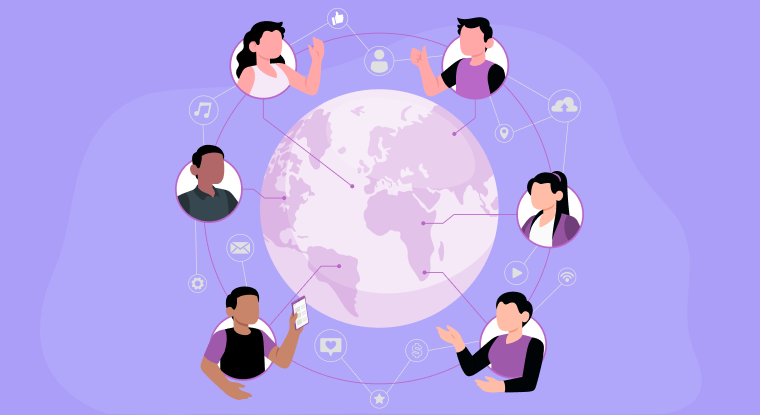 Importance of Team Communication in Organization
There are lots of reasons why team communication is vital in any organization. The following are some of the reasons team communication is crucial;
Resolve Problems
If a quick solution is not provided, team members' rising problems might escalate and infect others. Thus, when you take the approach of a collaboration tool, you can quickly gather all the parties involved and urge them to communicate or talk about the issue. Hence, tackling the problem.
It Prevents Uncertainty
Creating good communication in your business makes it possible to avoid uncertainties that can muddy your message. Also, it allows you to effectively solve more problems, assign responsibilities, and form strong relationships. Your team members will be able to understand your message and instructions even the first time you communicate them to them.
Fosters Inclusion and Employee Engagement
Team communication is one way to improve your employee engagement. The structure of your team is similar to that of a family. As a result, the same elements that make families strong will help your employees.
Top 10 Tips for Better Team Communication
A team communication app is a software application that helps team members communicate with each other. It can be used to send messages, share files, and keep track of tasks and events. A team communication app can be used by businesses, organizations, and families. It can be used to keep in touch with co-workers, collaborators, and loved ones. The following are the 10 tips for better communication.
Offer Your Complete Attention: To have better communication, you will have to avoid distractions and avoid being absent-minded.
Create a Detailed Agenda for Each Meeting: Creating a precise agenda for each meeting ensures that time is spent efficiently and that all topics are covered.
Get a Team Chat Software or App: Team chat apps are increasingly popular to make life easier and allow business teams to interact better.
Make sure to Inform and Inspire: Sharing the information is only enough. Effective communication will motivate your employees to act.
Learn and Practice Active Learning: The ability to listen is twice as important as speaking and is a crucial part of excellent business communication skills.
Select the Best Communication Method: To communicate better, one must understand and be understood. Thus, knowing proper communication techniques is just as crucial as having excellent communication abilities.
Be Clear and Concise: Don't beat around the bush when communicating. It is not the best approach to communication, especially in a business or workplace setting.
Learn to Show Appreciation: Showing appreciation to your team members for brilliant ideas and a well-done job is a technique for improving team communication.
Allow Two-way Feedback: Complementing goes a long way in team collaboration. Give your teammates honest feedback for their work and be open to receiving the same.
Participate in Team-building Exercises: Keep your team enthusiastic and energized by planning and sharing team-building activities.
Conclusion
It is not a gainsaying that effective communication is crucial for every business that wants to be successful. Thus, developing the necessary skills to improve team communication cannot be overemphasized. Therefore, the above tips should help you achieve effective or better team communication in your business or workplace. Furthermore, team chat is necessary for effective team communication and cooperation. To achieve this, you can visit Teams.cc. It is an efficient platform for team communication and collaboration.
#1
Create unlimited number of public and private channels for an effective team collaboration
#2
Communicate across teams using instant text chat, voice recording, & HD video calling
#3
Share files from local drives and cloud storages with teammates securely
#4
Increase team productivity with mobile access, anytime and anywhere
#5
Find documents, links, specific messages, and more with integrated search
#6
Connect 200+ popular apps to collaborate effortlessly
#7
Personalize messages with reactions, mentions, bulletin points and more
#8
Prioritize information by pinning messages
#9
Unbelievable pricing - the lowest you will ever find
#10
Everything your business needs - 50 apps, 24/5 support and 99.95% uptime
Join the SaaS Revolution
All-in-One Suite of 50 apps

Unbelievable pricing - $14.99/user

24/5 Chat, Phone and Email Support