10 Best Team Communication Apps for Remote Collaboration
Now that most people are comfortable with the notion of working from home, it's time to take things a step further. If your company hasn't yet implemented collaborative technologies, now is the time to do so.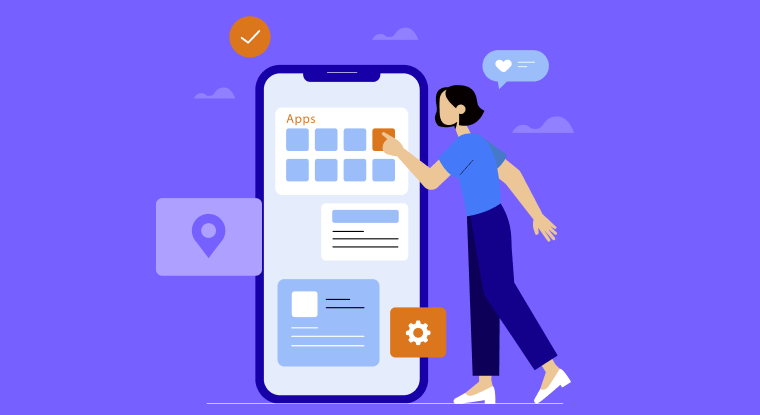 The onset of the covid-19 pandemic brought a huge transformation to how people and businesses communicate. Technology redefined what it means to collaborate with each other. Since most individuals are now comfortable with the idea of remote working, perhaps it's time to take things to the next level. If your business hasn't used team communication tools, it's time to make this a reality.
Tech tools and apps have made it possible to collaborate from any location. The biggest challenge most businesses face is knowing how to choose the best team communication tool. The issue here is knowing the specific features that distinguish one software from the other. Before we look at the best communication apps you should invest in, let's outline specific features you should look for.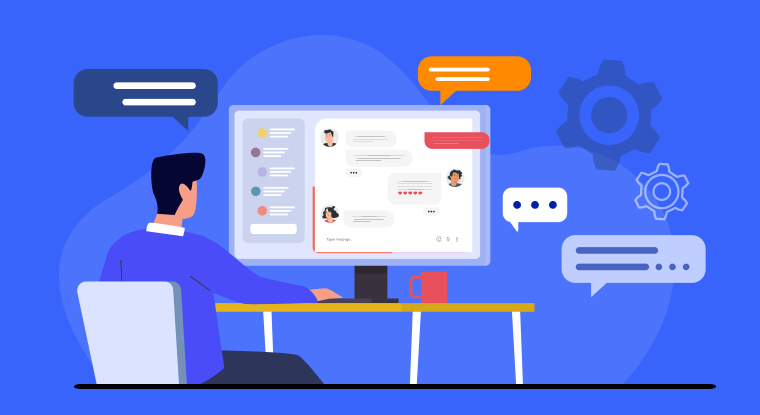 Top Team Communication Apps for Remote Collaboration
Top-rated communication tools stand out because of their unique features. Here's a look at the features that any good team communication app shouldn't miss.
Cloud-based File Storage
Your team should easily share, download, and access files on the cloud. The collaboration tool of your choice should have this handy feature. With the help of this feature, your teams can easily access and retrieve data. This helps to guarantee your teams work efficiently.
Cross-functional Collaboration
The best software should also allow for all your teams across different departments to collaborate. Files and any data that has been shared on the cloud should be easily accessed by any employee using the collaboration tool.
Simple Interface
Ideal team communication software should also be simple to use. A great tool is one that employees won't take time to understand how to use. Ideally, the software is meant to improve communication, not to hamper it in any way. Therefore, the simplicity of collaboration software is a vital consideration.
Advanced Permissions
The best team chat app should also allow users to use the tool as they want. For instance, it should be easy for them to create workspaces for better team communication. Teams can also create individual groups or channels to engage with each other concerning different issues, whether personal or job-related.
Security Features
While your teams are busy collaborating, you can't ignore the importance of security and data protection. The information you share with your teams should be securely stored on the cloud. Individuals and businesses don't want to risk losing their data to unscrupulous people over the internet. Therefore, they will want to know whether their data is safely stored in the collaboration tool used by any company.
The features above should help you single out the best online team communication software. You don't want to spend countless hours trying one software after the other. However, it's also frustrating when you don't really know what to look for. Consider using the features mentioned to identify the best collaboration tool that meets your business needs to prevent this from happening.
The Following are Top Remote Collaboration Tools That Stand Out from The Rest in The Market
Teams.cc
Collaboration with your teams goes beyond simple communication with your teams. When choosing the best software, you should consider other functionalities. Team.cc is an all-in-one software that can quickly improve how your employees engage with each other. Unique features this tool offers include channel management, secure file sharing, in-app video calling, team messaging, and productivity tools.
With team communication and chat software your teams will find the tool useful as you can create multiple channels depending on your set goals. What's more, the software can be conveniently accessed from any device with an internet connection. Another thing is that you don't need to switch screens if at all you need to use other third-party apps. Teams.cc allows for integration with email, calendar, help desk, CRM, and other productivity applications. Guess what? Teams.cc can also be used to hold in-app video calls. So, you can hold live meetings with specific people in your team.
Slack
Slack is also ranked among the top five communication tools businesses and individuals can use. Over the years, Slack has transformed from a simple messaging application into an advanced team communication tool with handy features like file management, document sharing, and video calling. Like Teams.cc, you can use Slack to create multiple team channels, strategy, sharing wins, etc. In addition, slack comes with an intuitive interface that will also make it easy for your teams to navigate from one end to the other. Nonetheless, this software can quickly get overloaded with messages, especially if you have many channels to follow up on.
Google Hangouts
Google Hangouts has been there for some time now, and it's still considered a people's favorite. The advantage of this tool is that it's easy to set up and use. Moreover, you can integrate it with other Google products like Calendar, Gmail, etc. Small and large businesses can take advantage of this software. However, Google Hangouts might disappoint since it's designed for everyday casual interactions.
GoToMeeting
While you might know that GoToMeeting is used for video conferencing, this software is also an excellent collaboration solution. Besides engaging with your teams using text and audio, you can use GoToMeeting to host video meetings. Seeing each other face-to-face paves the way for better team communication among departments. People who have used this software claim that the software has audio inconsistencies, which affects its overall performance.
Basecamp 3
If you've used Basecamp before, there is a new version that you should try out. Basecamp is a great tool, especially when it comes down to project management. This tool is suitable for large teams that need to handle many projects at a go. Exciting features of this software include file sharing, task management, milestone tracking, and document management.
Microsoft Teams
Microsoft Teams also present businesses and individuals with a simple way of team communication. You can use this tool to create multiple channels, chat, and even run your daily correspondence. The basic features you will find in this software include audio calling, integrations, meeting scheduling, and chat and messaging. However, the main downside of this software is that it can't be integrated with non-Microsoft apps.
Join.me
Sometimes you don't want to download and install any software on your PC. Well, if this is the case, you can use Join.me. This software provides its users with a simple and intuitive interface. Plus, you don't need to download it to your system to get started. Its quick setup allows you to be up and running in minutes. Join.me is suitable for small and medium-sized businesses. Individuals who have used this team communication software often report audio and video issues.
FreeConference
FreeConference simply delivers when it comes to simplicity. The software is relatively simple to use since anyone with a link to hosted meetings can quickly join. However, FreeConference comes with limited functionality. So, it might not be an ideal choice for businesses looking to do more with a collaboration platform.
WhatsApp
WhatsApp started off as a messaging application. But with so many people using it, businesses have also found it useful for team communication and team collaboration. Teams working remotely can create multiple channels and use the app to engage with each other. It has a simple interface, and there is no doubt that teams will find it convenient to use since it can be accessed from any device.
Skype
Lastly, we can't overlook the fact that Skype has always been a great remote team communication tool. Well, it continues to dominate the industry due to its simplicity and tons of other useful features like video calls, audio calls, file sharing, and more. When using Skype for Business, you can hold conference meetings with your teams. So, this software also serves the purpose of looking for simplicity without complicating things around your organization. Keep in mind that Skype allows for integration with popular productivity apps like Microsoft Outlook, Calendar, CRM.io, and more.
Out of all the top-rated team communication and chat software mentioned above, we recommend the advanced Teams.cc by 500apps, which is cost-effective support for all your communication requirements.
#1
Create unlimited number of public and private channels for an effective team collaboration
#2
Communicate across teams using instant text chat, voice recording, & HD video calling
#3
Share files from local drives and cloud storages with teammates securely
#4
Increase team productivity with mobile access, anytime and anywhere
#5
Find documents, links, specific messages, and more with integrated search
#6
Connect 200+ popular apps to collaborate effortlessly
#7
Personalize messages with reactions, mentions, bulletin points and more
#8
Prioritize information by pinning messages
#9
Unbelievable pricing - the lowest you will ever find
#10
Everything your business needs - 50 apps, 24/5 support and 99.95% uptime