The 7 Most Effective Collaboration tools for Remote Employees in 2022
Any organization which does not have an efficient collaborative setup for its employees is bound to experience problems in its workflow. Collaboration between teams is what makes an organization better than its competitors.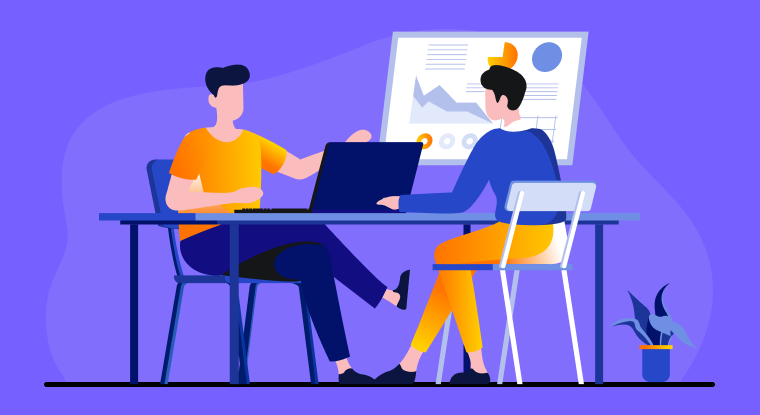 Wouldn't it be wonderful to just get your hands on tools to make your work-life communication easier? Fret not, because the technology as of now has produced extraordinary collaboration software to make your life easier. Let's clarify the importance of collaboration in an organized workspace.
Importance of Collaboration in an Organization
We know that organizations are made up of various teams and members that do their due diligence to keep it running. Any organization which does not have an efficient collaborative setup for its employees is bound to experience problems in its workflow. Collaboration between teams is what makes an organization better than its competitors. This is especially the case since remote work has become a norm in the industry.
What is a Collaboration Tool?
What does one need to make their job easier? Tools. Digital tools such as Teams. cc helps team members collaborate on different projects. Remote employees consider these tools a godsend as it saves them a lot of extra effort and time. Businesses have been relying on collaboration tool for a while now as they help immensely in project management, data collection, and task assignment.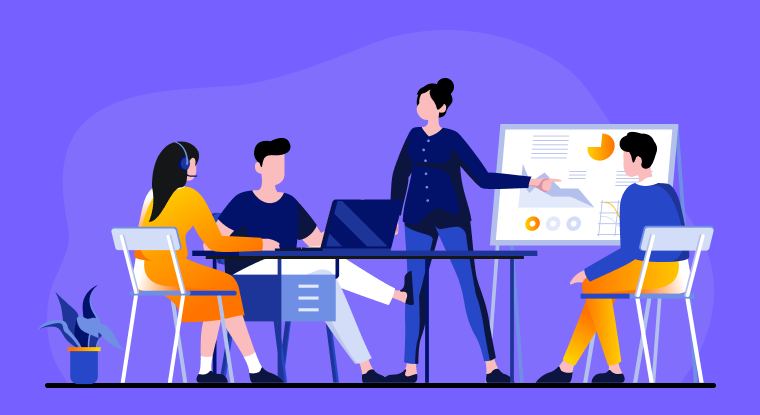 What are the 7 Most Effective Collaboration Tools?
Teams.cc
You are late to the party if you have not heard of Teams. cc. It is hands down one of the best digital tools in the market that amplifies a team's collaborative effort. It focuses on channel management, text chat, and file transfers between teams allowing for efficient and productive time management. Teams. cc is a workplace communication tool, that can become your one-stop-shop for all communicative needs. It grants you the freedom to talk from anywhere, attend meetings, and take part in making data-driven decisions along with your team. Get access to this now and ramp up your business exponentially within days.
Slack
As a remote employee, you surely want something easy to use. Slack is one such messaging app that serves as one of the best collaboration tools for remote employees. Consider it your all in one user-friendly professional messaging app. Slack brings flexibility that other apps lack. It allows colleagues to message anyone inside or outside the organization and get the work done fast.
Flock
There is no way you have not yet heard of Flock. Flock promotes communication between employees through built-in video and voice calling systems. There is no issue with accessibility as it can be used from anywhere if you have internet access. File sharing and project management are made easy through Flock and employees that use it recommend it to everyone in their circle.
Chanty
There is no doubt that everyone wants a tool that is so easy to use that it doesn't need a manual. Chanty is one such tool that ranks atop the list of user-friendly collaboration tools. Easy communication and managing time through easy options is the major plus of this tool much like Teams. cc. Employees benefit greatly from features such as real-time chat, file sharing, alerts, and discussion threads. Collaboration is promoted and members love to use this tool regularly.
ProofHub
Another tool for your benefit is Proofhub. It is easily one of the best project management digital tools. This collaboration tool is built for managing projects and assigning roles to the team members. Creating custom graphs and workflows has never been so easy. Planning projects is something that most people would have trouble with, but with the use of Proofhub, you can say goodbye to all those worries. The option to integrate it with other CRMs makes it one of the best tools for remote employees.
Microsoft Teams
As remote employees, you need to collaborate through good video-conferencing software. One such software is Microsoft Teams. It allows simple and easy connections with other team members to promote collaboration. Sharing files whenever you want allows you to progress rapidly and solve tasks quickly with the help of fellow members.
Salesforce Chatter
Chatter is a real-time collaboration tool that allows the users to work together, share information, and talk to each other without any hindrance. It allows options such as discussion threads, feeds, polls, and knowledge centers that the employees can use easily.
So far you discovered some of the best collaboration tools for remote employees in 2022. These tools aren't just for you, as you will realize once you implement them in your professional life. If you have used them before, then you know what we have presented is very accurate. If you haven't tried any of them, you should get started right now and make your life a whole lot easier.
#1
Create unlimited number of public and private channels for an effective team collaboration
#2
Communicate across teams using instant text chat, voice recording, & HD video calling
#3
Share files from local drives and cloud storages with teammates securely
#4
Increase team productivity with mobile access, anytime and anywhere
#5
Find documents, links, specific messages, and more with integrated search
#6
Connect 200+ popular apps to collaborate effortlessly
#7
Personalize messages with reactions, mentions, bulletin points and more
#8
Prioritize information by pinning messages
#9
Unbelievable pricing - the lowest you will ever find
#10
Everything your business needs - 50 apps, 24/5 support and 99.95% uptime
Join the SaaS Revolution
All-in-One Suite of 50 apps

Unbelievable pricing - $14.99/user

24/5 Chat, Phone and Email Support