So, you already have Teams.cc installed on your system or you might be using it on your browser. Whatever option you choose to use, you will get similar services. Likely, you are interested in knowing how to add members to your team for easier communication. Your search ends here, this post will provide you with an easy guide on adding members to Teams.cc for better collaboration.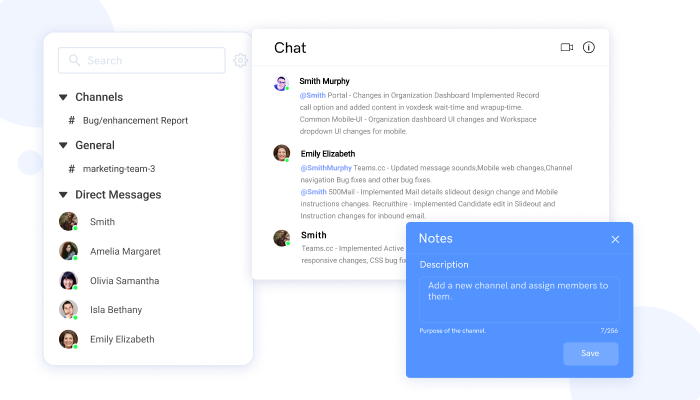 Guide To Adding A Team Member To Teams.cc
Before looking at how you can add members to Teams.cc, here are a few things you should know about Teams.cc and why your team will benefit from using this software.
Teams.cc Chat Software
Teams.cc is a communication tool that can be installed on your system for improved communication in your team. This software can transform how you collaborate with the unique features it offers. Exciting features that this software offers include:
Teams.cc allows you to quickly create and efficiently manage channels to enhance your team's overall productivity. The software's interface is pretty easy to use, and you will be adding new members with just a few clicks.
Third-party integrations
You can also integrate the best apps in the market with Teams.cc. The point here is that you don't have to switch from one application to the other when handling varying tasks. Instead, integration is done to make sure you work using a single dashboard, and this is what teams.cc offers you.
Voice and video calls
Apart from just texting with your teams, you can also interact with them using voice and video calls. This is made possible with 500Conference, another line of products from 500Apps.
Stay in sync
Teams.cc is cloud-based, and it can be accessed from anywhere as long as you are connected to the internet. The mobile access feature also guarantees that your team collaborates efficiently without meeting physically.
Secure messaging
Secure messaging guarantees that your conversations are stored safely on the cloud. This allows your team to share files without worrying about potential cyber threats that may affect your system.
How to Add a Member on Teams.cc
So, here's how to quickly add a member on Teams.cc. 1. Once you have Teams.cc installed on your system, you will have the option of clicking on 'channels' or 'direct messages.' Since you want to add a member, you need to navigate to the + button on 'Direct Messages.' 2. Clicking the + button opens a page on the right where you can add users. On the box labeled "Please select members," click the bottom arrow and select the team members you wish to add. 3. Next, you need to confirm that you selected the right individuals. So, scroll to determine whether you may have clicked on the wrong people. 4. Once you're satisfied with the list of users you wish to add, click "Save."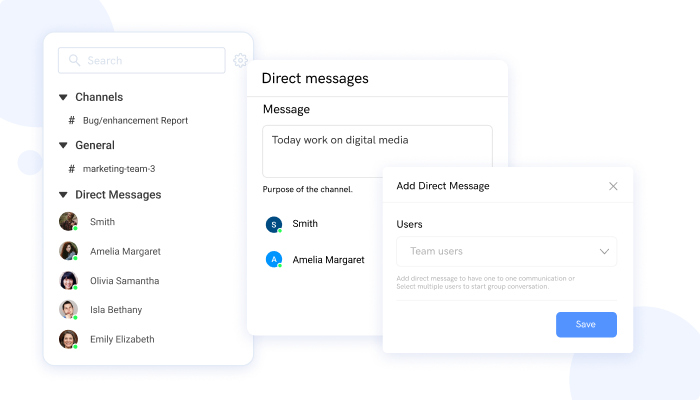 Well, that's how simple it is to add a team member to Teams.cc.
Benefits of Using Teams.cc
Communication and collaboration will make or break your business. With Teams.cc software, you create an ideal working environment for your team to achieve your business goals. Here's an overview of the benefits you gain by using this powerful software. - Real-time communication - Task management features - Increased productivity - File storage and sharing - Mobile access - Automated reporting features - Increased employee engagement
Conclusion
The best communication and collaboration tool that suits your business is one that is simple to use and implement. Teams.cc fits this description. We've provided you with a simple guide on how to add members to this platform. Moreover, we've gone the extra mile to reveal for you why this software stands out among the rest online. So make a smart move today.